Midwest Dairy helps fuel dairy demand and build consumer trust by bringing dairy to life. See how investment in dairy promotion works at the local and national level and discover resources to support dairy in local communities.
Build Trust
Midwest Dairy is working hard to build consumer trust by bringing dairy live and providing an excellent dairy experience. More specifically, we focus on the following activities:
Thought Leader Outreach
150,000
Thought Leaders
in the Midwest benefited from insights research and were encouraged to share with their audiences.
Building consumer confidence nationally through Undeniably Dairy

Trust in the dairy industry
Increased by 40%
after consumers listen to partner dairy-related podcasts.

Watching campaign videos moved consumers from conflicted health seekers to Dairy Lovers, decreasing their intent to purchase dairy alternatives by 14%

300+ partners have engaged with the campaign messages fueling amplification resulting in an additional 145 million impressions.
Bringing the farm to the classrooom

Discover Dairy
25,000 students in our region reached through this online cirriculum.
119 Midwest classroooms have virtually adopted a calf, giving 7,000 students more insight into how dairy farmers care for their animals.

Discovery Education
More than 1.4 million students reached nationally through the Discovery Education, and online farm tour experience. Midwest Dairy's website is a top referring source to Discovery Education content.
Developing Dairy Leaders
Young dairy leaders in the Midwest shared their story at 240 events reaching 50,000+ attendees.
Producer Service Center
More than 225,000 consumers in the Midwest reached through promotional items available through the Producer Service Center.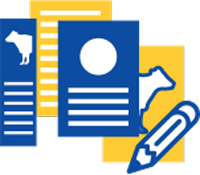 ---
Your Checkoff at Work in the Midwest to Drive Demand
Drive Demand
Driving increased demand for dairy foods regionally, nationally and internationally is critical for a strong future for the dairy industry. We focus on this priority by concentrating our work on the following activities:
Funding Dairy Industry Research
Total Midwest Dairy Food Research Center funding helping partners solve industry challenges and drive innovation.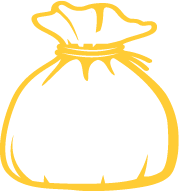 Dairy Nourishes Families in Need
347,106 pounds of milk,
8x more
in volume, was donated to families in need thanks to the Milk 2 My Plate Program.

20 local food pantries received refrigeration grants to keep this item stored at proper temperature.
Partnering with Schools

408,174
incremental pounds of milk sold in schools.

156 Schools
serving more dairy menu items through grants in 2017-2018 school year. Examples include:

Breakfast in the Classroom

Milk-based Coffee Beverages

Yogurt Smoothies
Driving Demand at Retail Stores
Midwest Dairy is working with 10 key retailers to increase dairy sales by focusing on: Optimizing product assortment and shelf space, developing compelling marketing, improving packaging and messaging and creating new products.

Improving dairy retail presentation

Developing compelling marketing

Improving packaging innovation & messaging