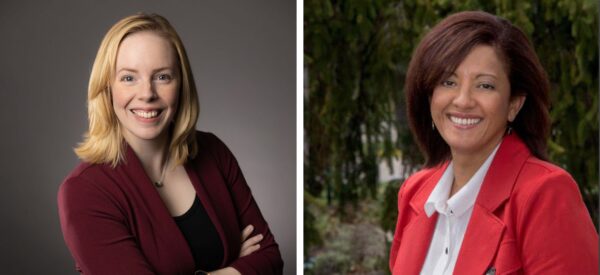 Episode 34
Reaching millennial parents and gen Z through creative partnerships
Roxane Hill, executive director from The Regnier Family Wonderscope Children's Museum of Kansas City and Samantha Carter, manager, marketing communications, discuss the 2020 partnership launched between Midwest Dairy and Wonderscope that brought together an outdoor agricultural exhibit for the museum that is helping connect museum-goers with dairy's sustainability story. In this episode, we learn more about how Midwest Dairy's partnership with Wonderscope is reaching two groups with immense buying power – millennial parents and their children, some of whom are in Gen Z – and how this growing collaboration presents a significant opportunity for dairy.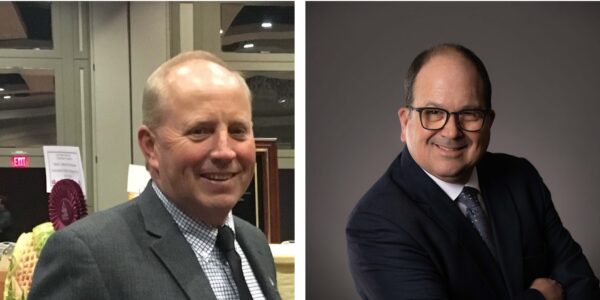 Episode 33
A deeper dive into dairy farming and sustainability
Minnesota dairy farmer and AMPI Chairman of the Board, Steve Schlangen, and Midwest Dairy Vice President, Agricultural Affairs, Bob Lefebvre, share how all dairy farmers – no matter the size of their operation – can help be part of the solution for the dairy value chain to accomplish U.S. Dairy's 2050 environmental stewardship goals.
Episode 32
Bringing the farm to the classroom through technology in the Adopt a Cow program
Brita Gibart, a teacher from Farmington, Minnesota, and Lorilee Schultz, a dairy farmer from Orangeville, Illinois, join host Andy Vance in a discussion exploring the impact of the Adopt a Cow program on students, teachers and dairy farmers. The discussion touches on how the Adopt a Cow program, a partnership between Discover Dairy and Midwest Dairy, brings real-life details about dairy farming directly into the classrooms of students across the Midwest Dairy region and provides an opportunity for dairy farmers to share about how they care for their animals, the environment and their communities.
Episode 31
Driving Dairy Demand Through Synergistic Partnerships
Jon Moss, Chief Brand Officer/Senior Vice President at Pizza Ranch, shares how strategic partnerships between Pizza Ranch and Midwest Dairy have been mutually beneficial for driving demand during the pandemic and beyond. Moss describes how this initial partnership has now led to a more extensive partnership between Pizza Ranch and Midwest Dairy, along with other organizations with similar goals.
Episode 30
Fueling dairy's success through e-commerce channels
Paul Ziemnisky, Executive Vice President of Global Innovation Partnerships at Dairy Management Inc. shares his insights on the dairy industry's growing relationship with Amazon and what this means for dairy now that more consumers are grocery shopping online due to the pandemic.
Episode 29
Dairy and the Power of Resilience
Olympic Gold Medalist Morolake Akinosun and host Andy Vance discuss the work she is doing to raise awareness about the nutritional benefits of dairy, and her personal story of overcoming injury and demonstrating perseverance as an athlete.
Episode 28
Dairy's Commitment to Environmental Stewardship
Sustainability is crucial when it comes to how people perceive and shop for dairy, as consumers are asking for, and even paying more for, products that align with their values, such as sustainability. Listen in as Krysta Harden, Executive Vice President of Global Environmental Strategy at Dairy Management Inc., discusses the industry's leadership role in sustainability efforts.
Episode 27
Dairy – The Environmental Solution
This conversation includes the perspectives of Midwest Dairy farmer Suzanne Vold as well as Bob Huffman of First District Association and Brian Zook of Bel Brands USA, who share how their unique parts of the dairy community are working toward the industry's 2050 Environmental Stewardship Goals.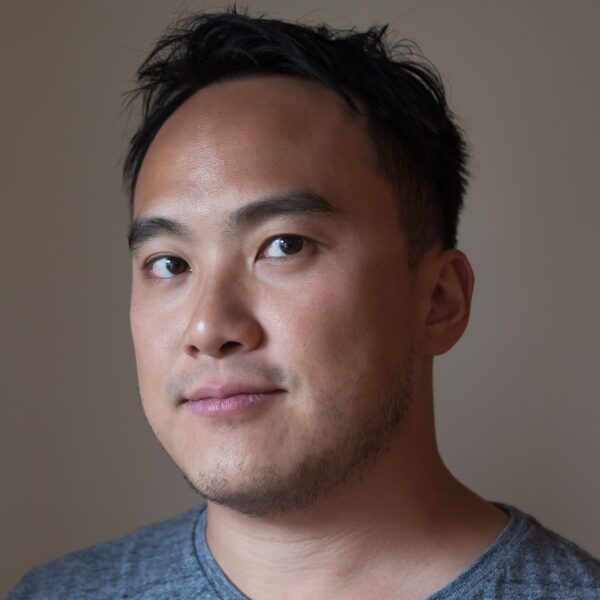 Episode 26
How the 21st Century Eater is Shaping the Future of Food
Food futurist Mike Lee, founder of The Future Market and co-founder/co-CEO of Alpha Food Labs, joins host Andy Vance in this episode to have a candid dialog about consumer trends and their impact on dairy.
Episode 25
The New Normal – Post COVID-19 Dairy Category
The COVID-19 pandemic has dramatically altered consumer habits, and dairy has felt that impact in various ways. Larry Levin, executive vice president of market and shopper intelligence at IRI, joins host Andy Vance on the latest episode of Dairy on the Air to discuss how the pandemic increased demand for dairy and what the industry can do to sustain positive gains.
Episode 24
Learning from Today's Consumer: Opportunities for Dairy
Dairy farmer Jonna Schutte, and Sydney Milton, dairy category manager from Casey's General Stores, discuss key takeaways from the recent Dairy Experience Forum as well as opportunities for dairy.
Episode 23
Partners in Promotion to Drive Dairy Sales in the U.S. and Around the World
In this episode, Paul Ziemnisky and Rebecca MacKay from DMI's global innovation partnerships team provide insights into how checkoff works with partners to increase dairy demand in the U.S. and beyond.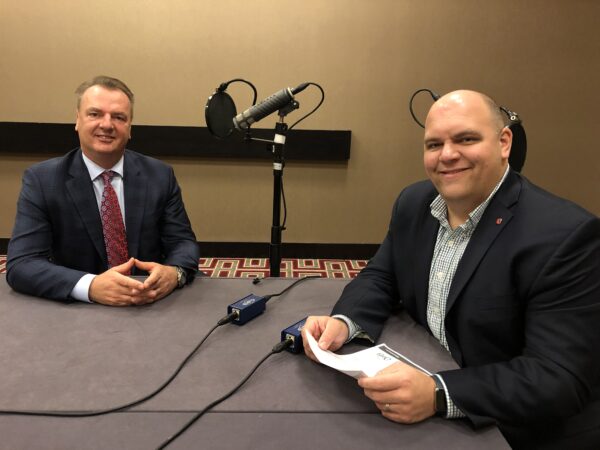 Episode 22
Greenhouse Gas Guru Sets Record Straight
In this episode, Dr. Frank Mitloehner, animal science professor and air quality specialist, shares insights to paint an accurate, positive picture of the dairy industry's contributions to greenhouse gas emissions.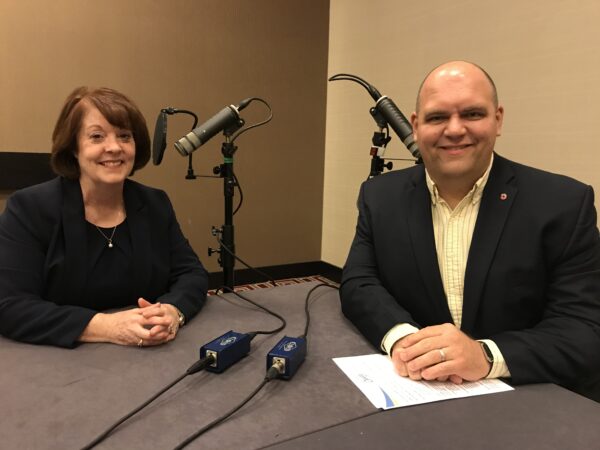 Episode 21
Checkoff CEO's Perspective on Dairy's Strengths and Opportunities
In this episode, Molly Pelzer, who was named Midwest Dairy CEO in late September, talks to host Andy Vance about how her background as both a farmer and a registered dietitian, combined with her long tenure with Midwest Dairy, has shaped her career and prepared her for her new role. The two discuss Pelzer's vision for dairy checkoff as well as the many strengths and opportunities which present themselves to the industry.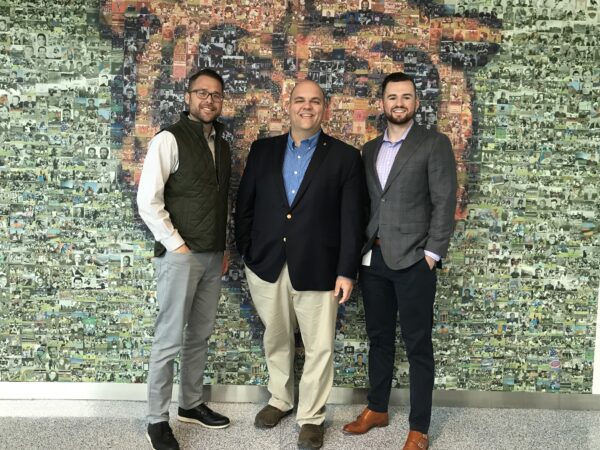 Episode 20
Leveraging an NFL Partnership to Fuel Child Nutrition and Dairy Sales
Podcast host and farm broadcaster Andy Vance sits down with Chicago Bears staff, Matt Black, corporate partnerships manager and Kevin Anderson, partnership activation specialist, to discuss why the franchise shares Midwest Dairy's commitment to childhood nutrition and increased activity.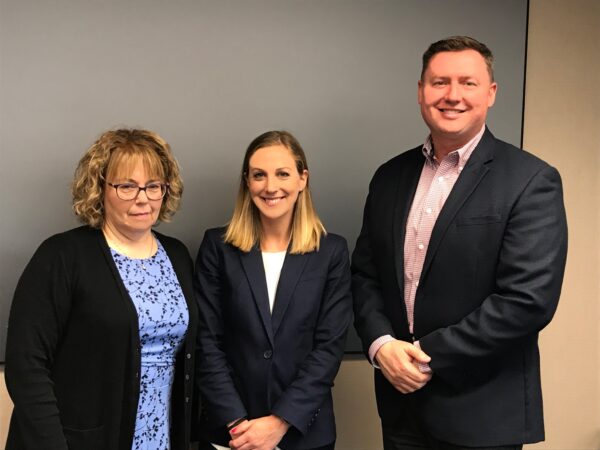 Episode 19
Dairy's Role in Type 2 Diabetes Prevention and Management
Cara Schrager, registered dietitian and clinical programs manager at Joslin Diabetes Center; and Julie Mattson Ostrow, registered dietitian and vice president of wellness at Midwest Dairy discuss current and emerging research which points to dairy's positive effects on type 2 diabetes prevention and management.

Episode 18
Millennials Matter to Dairy Industry Success
In this episode, host Lucas Lentsch sits down with Eve Pollet, senior vice president of strategic intelligence at Dairy Management Inc., to discuss why Millennials matter to the dairy industry and how the dairy industry can engage and innovate to better connect with this influential generation.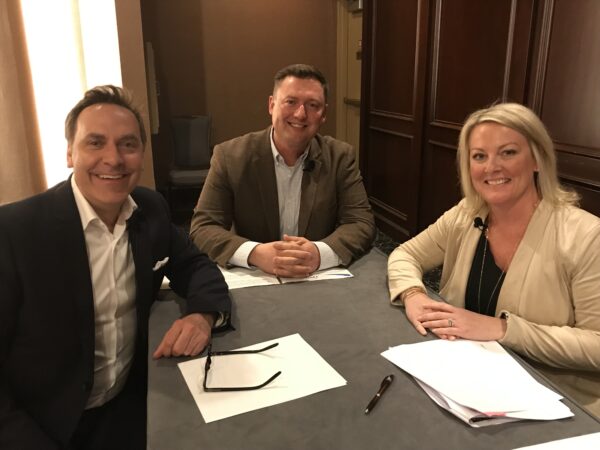 Episode 17
Collaboration Key to Building Trust in Dairy
In this episode of Dairy on the Air, Beth Engelmann, chief marketing communications officer at Dairy Management, Inc. and Victor Zaborsky, vice president of marketing at MilkPEP, discuss how the industry's collaborative efforts to tell the Undeniably Dairy story are building consumer trust.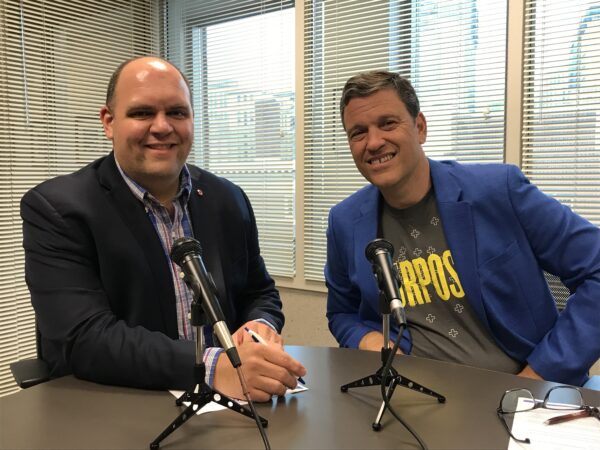 Episode 16
Generation Z Presents Big Opportunities for Dairy Industry
In this episode of Dairy on the Air, youth trends expert Jeff Fromm talks to guest host Andy Vance about the evolving Generation Z consumer base and how it presents big opportunities for the dairy industry.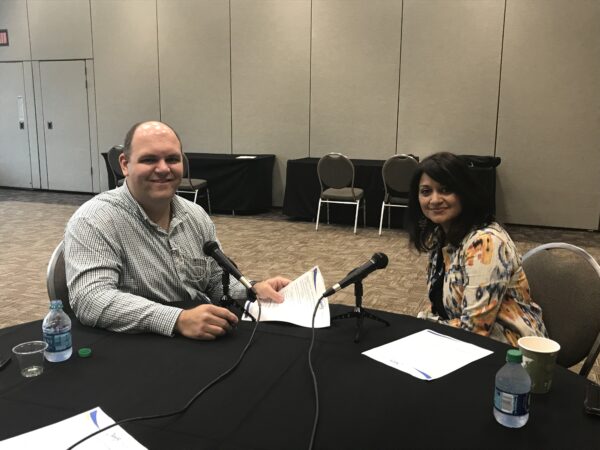 Episode 15
A Sustainability Case Study with Ben and Jerry's
In the first episode with a guest host, Andy Vance, Strategic Account Director at Feedstuffs, fills in for Lucas Lentsch and welcomes Cheryl Pinto from Ben and Jerry's to discuss sustainability and consumer attitudes.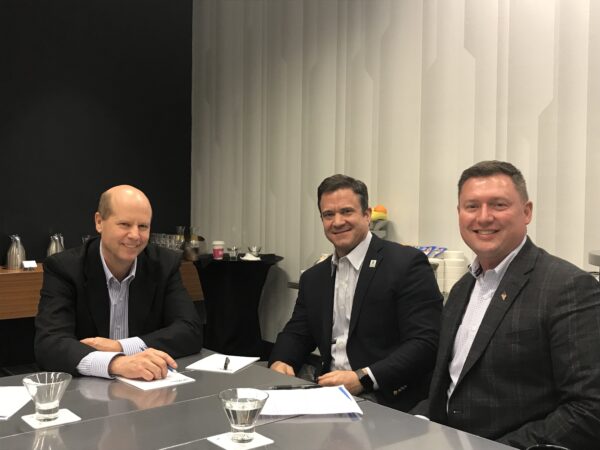 Episode 14
Leaders Collaborate To Guide Checkoff Strategy
Chad Vincent, Dairy Farmers of Wisconsin CEO, and Doug Ackerman, Dairy Alliance CEO, discuss how their collaborative approach to guiding the work of checkoff is resulting in stronger alignment with national, regional and local objectives to move the industry forward.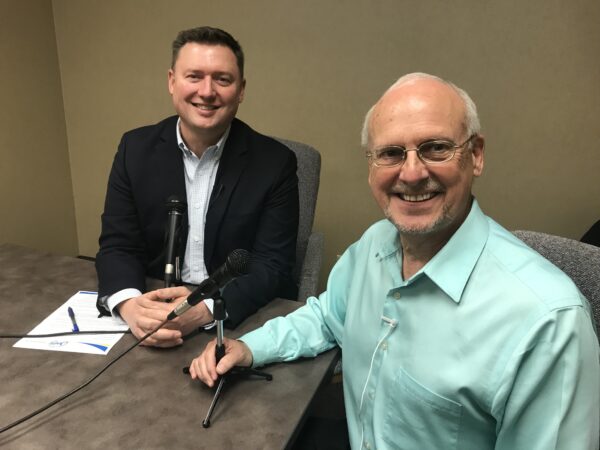 Episode 13
From Dairy Skeptic to Dairy Advocate
Research highlighting the health benefits of dairy is helping the wellness community rethink previously held beliefs about dairy fat and cholesterol. Dr. Jim Painter, a registered dietitian and professor emeritus, shares his journey from dairy skeptic to dairy advocate.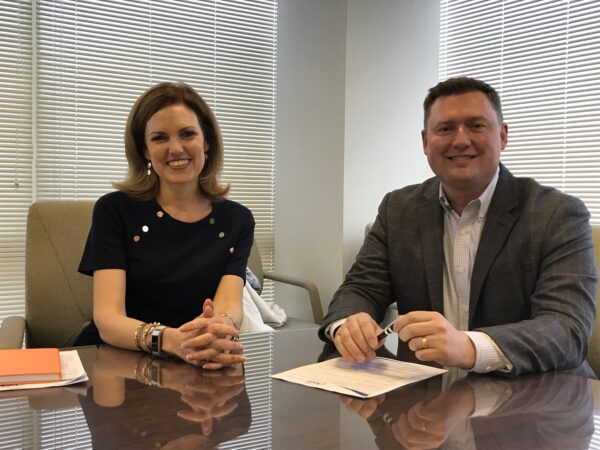 Episode 12
Delivering Dairy to Families in Need
Dairy is the one of the most requested foods at food banks and one of the least donated items. Julie Yurko, CEO of the Northern Illinois Food Bank, joins Lucas Lentsch to discuss how Midwest Dairy is partnering with food banks to make sure milk and other dairy products are available to families in need.
Episode 11
Developing Future Leaders
Much like the dairy farmers who are committed to youth programming and providing safe and nutritious products to consumers of all ages, Adam Thielen, Minnesota Vikings wide receiver, joins Midwest Dairy CEO Lucas Lentsch to discusses his constant commitment to nutrition, training and youth development.
Episode 10
The Power of Partners: Collaborating to Meet the Needs of Consumers
Partnerships are paving the way to meeting consumers' needs and boost dairy sales. Listen in as Marilyn Hershey, Dairy Management Inc. board chair, shares stories that showcase how collaborations with companies such as McDonalds, Pizza Hut, Taco Bell and Dominos are building consumers' trust in dairy and driving demand.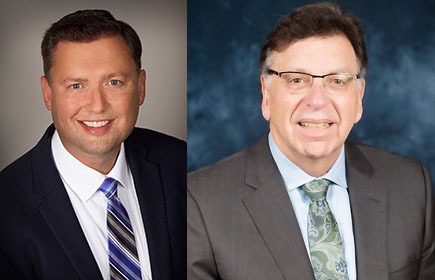 Episode 9
A Look at the Big Picture for Dairy
Listen in as Tom Gallagher, CEO of Dairy Management, Inc., and Lucas Lentsch, CEO of Midwest Dairy, discuss how checkoff is working to take advantage of new opportunities for dairy.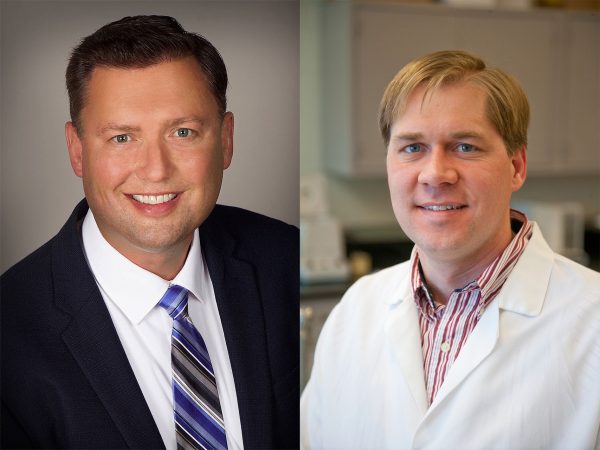 Episode 8
Midwest Dairy Foods Research Center: Applying Research to Solve Industry Challenges
Dr. Lloyd Metzger from the Midwest Dairy Foods Research Center (MDFRC) shares how MDFRC research helps solve industry challenges to deliver dairy products that consumers desire and also fuels a strong market that benefits dairy farmers.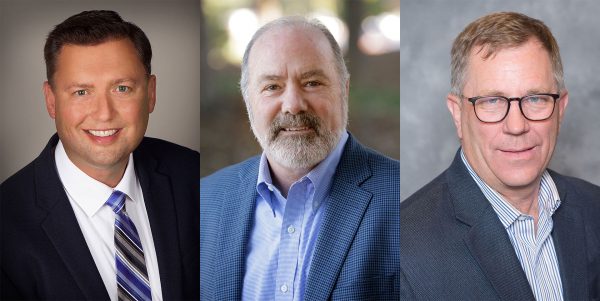 Episode 7
Dairy Research and Sustainability in Action
Hear how investment in nutrition research is building knowledge and insights to create new opportunities in dairy. Join Dr. Greg Miller, from the National Dairy Council, Allen Merrill, dairy farmer and Midwest Dairy Board Chairman and Lucas Lentsch, Midwest Dairy CEO, as they discuss the results of dairy research and sustainable nutrition.
Episode 6
Revitalizing the Dairy Case
Retailers are the critical link between dairy farmers and consumers. Hear how Midwest Dairy is working with retailers to drive milk sales.
Episode 5
Building Relationships with Global Consumers
Continuing the discussion on export opportunities, Midwest Dairy CEO Lucas Lentsch visits with Nebraska dairy farmer and Dairy Management Inc. board member Lowell Mueller about his recent trade mission trip to Japan and Hong Kong, his observations about exports and the opportunities for the dairy industry.
Episode 4
Driving U.S. Dairy Demand Around the Globe
With 95 percent of the world's population living outside the United States, there is tremendous opportunities for U.S. dairy in the global market. Join Midwest Dairy CEO Lucas Lentsch and Tom Vilsack, President and CEO of the U.S. Dairy Export Council, as they discuss how checkoff is driving demand globally.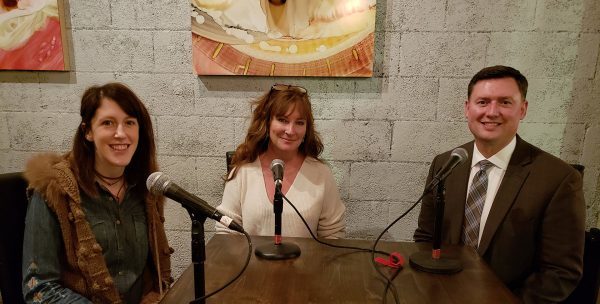 Episode 3
Around the Table: Connections and Conversations
Food is a love language. Sharing and enjoying a meal together helps people connect with one another. Listen in as Midwest CEO Lucas Lentsch, food influencer Lauren Lane and dairy farmer Adriane Heins share new perspectives following the Bringing Dairy to Life event in Kansas City that brought foodies, social influencers, chefs and dairy farmers together for connections and conversations.
Episode 2
Innovation and the Future of Food
Join Midwest Dairy CEO Lucas Lentsch and dairy farmers Barb Liebenstein and Alex Peterson in part two of their Dairy Experience Forum discussion as they discuss innovation, the future of food and the opportunities for the dairy industry.
Episode 1
The Changing Consumer
These days, there is so much competition in the dairy aisle, and consumers are often confused by the amount of information available. How can the dairy industry join the conversation?