Bringing STEM to Life
Caring for Cows & Nourishing Communities is a standards-aligned curriculum that will bring STEM to life in your classroom by exploring real-world innovation in the dairy community. Through various activities, including a farmer spotlight from Minnesota dairy farmer and cheese-maker Alise Sjostrom, students will investigate:
How cow's milk is made into so many different dairy foods
The role cows, farmers, food scientists and consumers play in the farm-to-table food system
Sustainable farming
The science behind fermented foods
The nutritional make-up of milk and other foods
Healthy eating patterns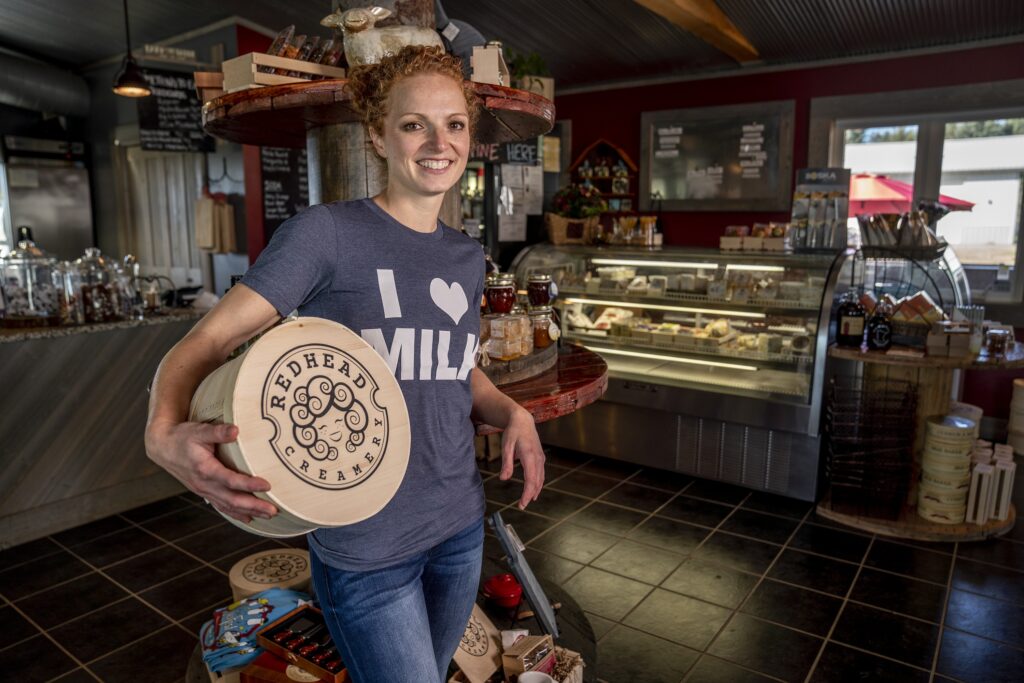 Virtual Field Trip
Give your students a MOO perspective of what dairy farms are actually like with a Virtual Field Trip. Students will go beyond the barn to learn more about modern farming and the cows, communities and innovations that are Undeniably Dairy. With an activity guide and video, students will:
Identify sustainable and environmentally-friendly farm practices
Describe new and innovative approaches to dairy farming
Explain the positive impacts of farming on society
Summarize new learning to share info with others on social media
Bring your students onto a dairy farm virtually with a 360° video and interactive hotspot image. These experiences offer an exclusive behind-the-scenes pass to state-of-the-art locations that bring agriculture innovation to life and will captivate students like never before.
Connect with Caring for Cows & Nourishing Communities through Discovery Education to explore real-world innovation in the dairy community and bring STEM to life in the classroom with a free resource guide that includes lesson plans, activity ideas and videos.
Learn More about Discovery Education