Fuel Greatness
Fuel Up to Play 60 empowers students to lead their schools in fueling up with nutrient-rich foods like dairy products, fruits, vegetables, lean meats and whole grains, and to be active for at least 60 minutes each day.
Launched by the National Dairy Council, Midwest Dairy and the National Football League in collaboration with the United States Department of Agriculture, Fuel Up to Play 60 has been implemented in 73,000 schools across the country, including more than 12,000 in the Midwest.
To fuel greatness in schools, the program provides:
An easy-to-follow online game plan
Points, challenges and contests to engage students, educators, families and communities
A chance to earn recognition and NFL awards
Funding opportunities
How it Works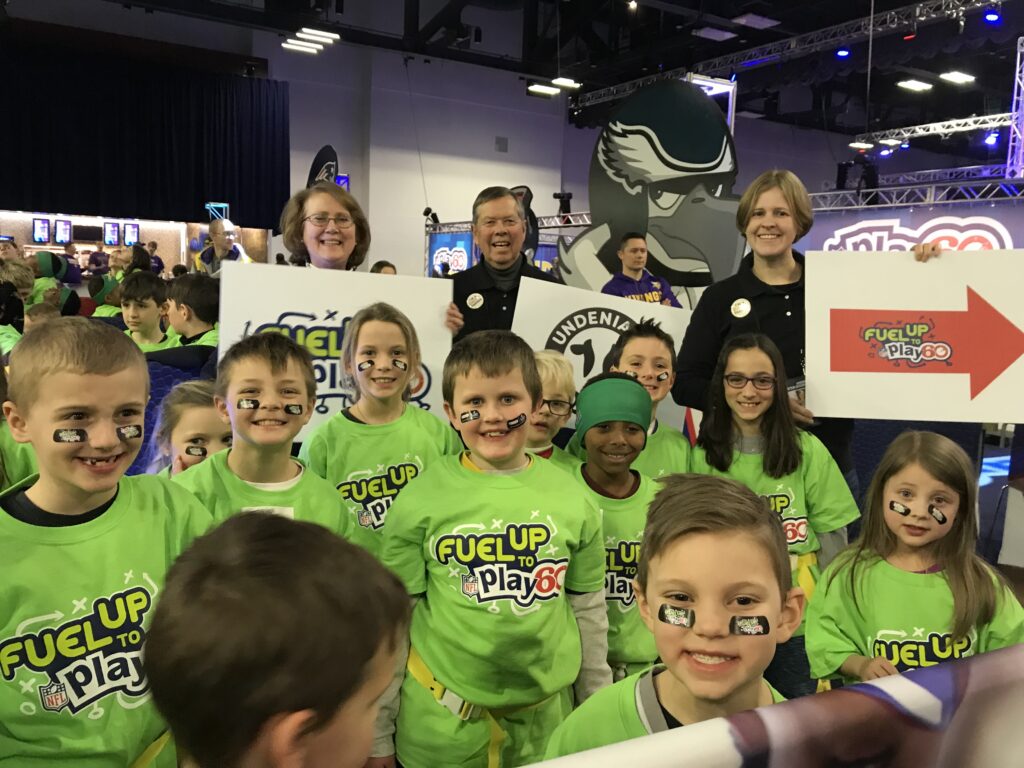 An adult (or group of adults) like a PE teacher, health teacher or wellness coordinator goes to the Fuel Up to Play 60 website to sign up as the school's Program Advisor.
Program Advisors then work with student teams to complete six simple steps on the Fuel Up to Play 60 website.
Schools can choose from the list of Healthy Eating and Physical Activity Plays in the Playbook, or invent their own. Student Teams can help plan, promote and execute the Plays.
Schools have access to free resources and tools and can participate in optional contests for cool prizes.
Meet the Midwest Fuel Up to Play 60 Player Ambassadors
Harrison Smith
Minnesota Vikings
Harrison Smith is a safety with the Vikings and wears jersey number 22. No stranger to working with youth, Harrionson hosts an annual "Kickin' It With Harrison" kickball event at the team's headquarters.
Prince Amukamara
Chicago Bears
Prince Amukamara is a cornerback with the Chicago bears and wears jersey number 20. A former New York Giant, Prince served as a Fuel Up to Play 60 player ambassador for the Giants from 2012 to 2014.
Mitchell Schwartz
Kansas City Chiefs
Mitchell Schwartz is an offensive lineman for the Kansas City Chiefs and wears jersey number 71. Mitchell has started and played in all 112 games of his NFL career with either the Chiefs or the Cleveland Browns, and was named First-team All-Pro in 2018.