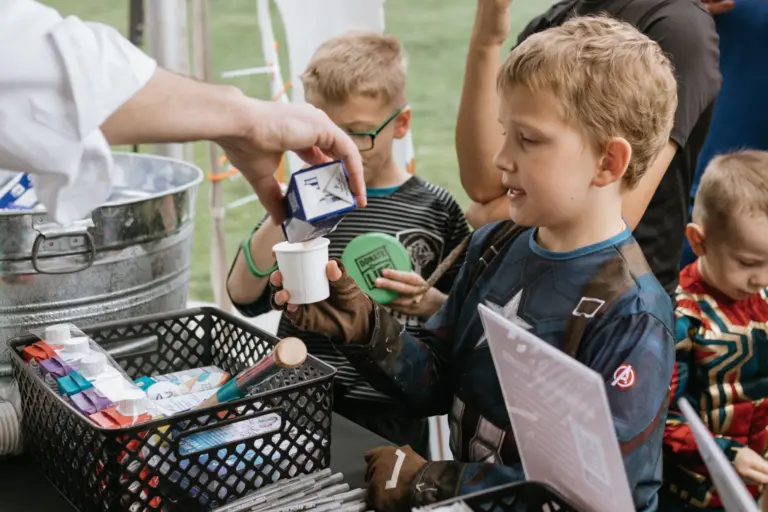 The Facts
One in six Americans doesn't know where their next meal is coming from. Dairy foods can serve as a practical solution for the food insecure because they deliver a powerhouse of nutrition in an affordable, appealing and readily available way. That's why dairy farmers and the dairy industry are committed to getting dairy foods to those who need it most.
In the United States, 40 million Americans are impacted by food insecurity, meaning they do not have consistent access to enough food. Fresh milk is one of the top five most-requested food items by Feeding America's food banks, yet milk is harder for people to donate because it is perishable. Dairy farmers' support of the Great American Milk Drive has helped make it possible to put milk on the tables of families who need it most.
Making A Difference
School Lunch Program
Feeding the future with nutritionally balanced meals, school lunch programs provide low-cost or free lunches for eligible children.
School Breakfast Program
Starting the school day right, school breakfast programs provide low-cost or free breakfasts for eligible children.
Summer Food Service Program
Ensuring kids have access to nutritious meals and snacks, the summer food service program provides free lunches for school-age children in low-income areas during summer months and when school is not in session.