Promotion in Action
Promotion in Action is an email newsletter available to dairy farmers who pay into the Midwest Dairy checkoff. On a monthly basis, the newsletter shares updates about checkoff activities and showcases the value of the dairy farmer checkoff investment. Read the latest edition today! To view previous editions of Promotion in Action, click here.
Annual Report
Maximizing the power of partnerships is a key focus for Midwest Dairy. Our 2022 Annual Report showcases how collaborating with partners allows us to reach a larger number of consumers to share insights and resources, ultimately, generating a strong return on your checkoff investment. To view past annual reports, click here.
Read the 2022 Annual Report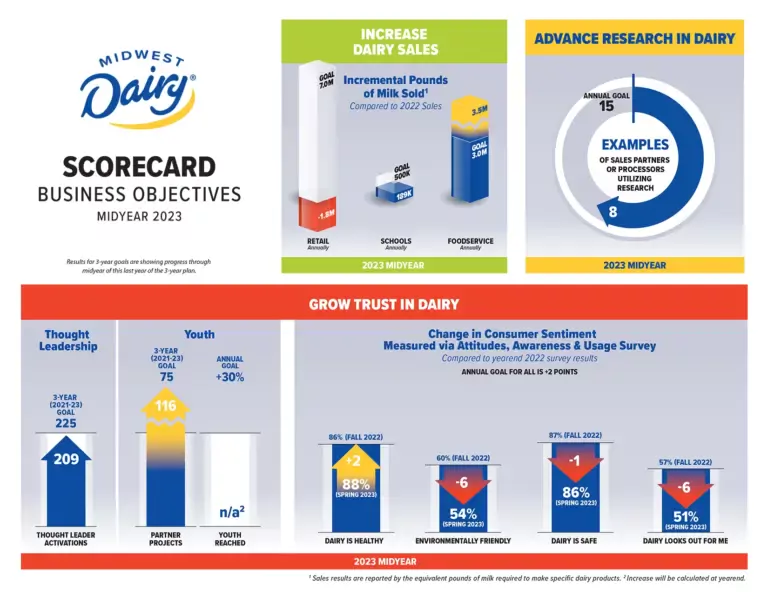 Midwest Dairy Scorecard
Midwest Dairy produces a scorecard measuring growth across several goals, including increasing dairy sales, growing trust in dairy, and more. View the 2023 Midwest Dairy Midyear Scorecard to see how our activations have performed for our dairy farmers.
Download
Dairy Promotion Update
Twice per year, Midwest Dairy prints its Dairy Promotion Update, a newsletter filled with stories of projects and partnerships along with results to showcase how we are making every drop count for dairy farmers.
Click the button below to read the latest edition now. To view previous editions, please click here.
Read the Latest Edition
Checkoff at Work
Midwest Dairy is determined to bring dairy to life through unique, new, and exciting ways. Learn how we work hard to build trust and demand in dairy, create checkoff advocates, build dairy leaders, and support research in dairy.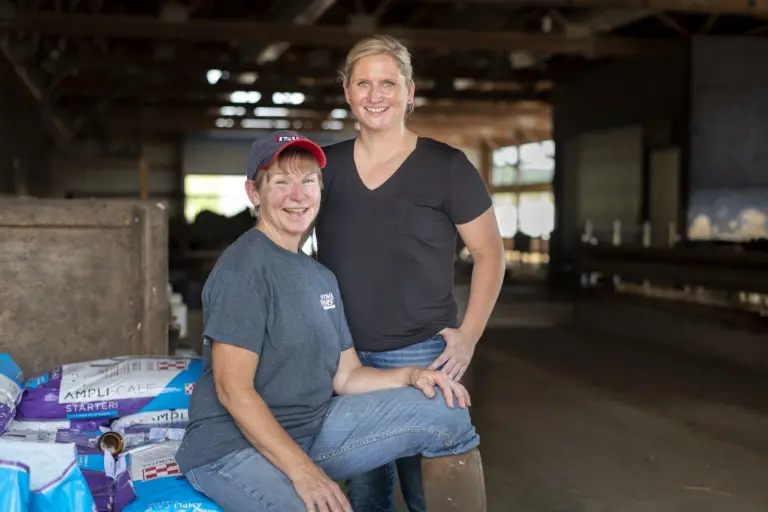 Follow Midwest Dairy on Social Media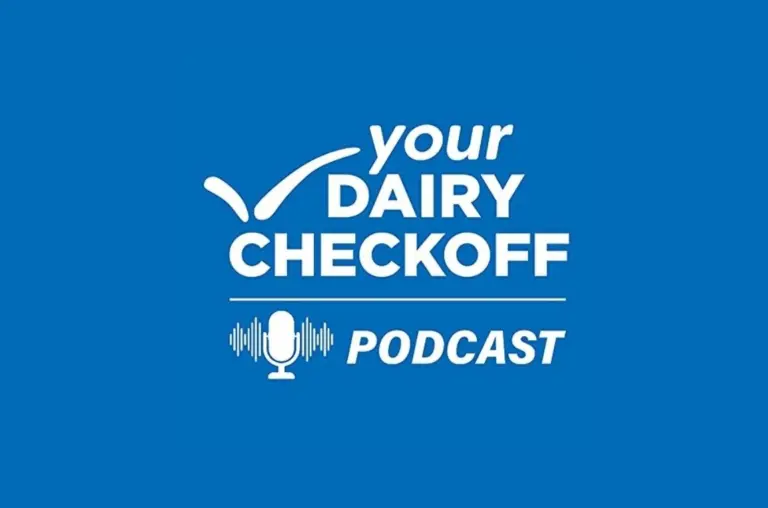 Listen to Your Dairy Checkoff Podcast
It's your podcast for all things dairy!
Listen as dairy farmers host conversations with industry experts and partners about how national and local dairy promotion partners maximize your checkoff investment to build dairy sales and trust.
Listen Now
Interested in Signing Up for Midwest Dairy updates?
Please complete the form below. Your local Farmer Relations manager will confirm your eligibility to receive Midwest Dairy checkoff-related communications and will update your contact information to ensure you receive updates. After eligibility confirmation, you will receive a welcome text message. If you do not receive this welcome text message within 7 business days of submitting this form, please contact info@midwestdairy.com.
---
"*" indicates required fields