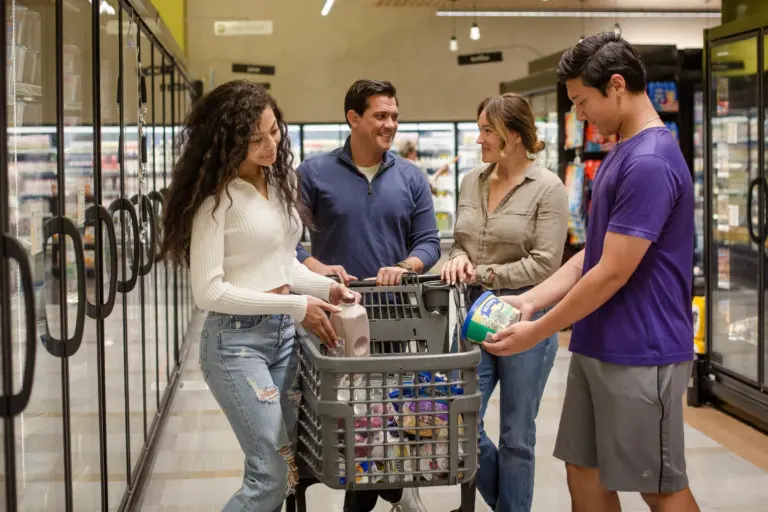 Dairy is a Powerhouse for Retail
Consumers have a strong interest in the dairy category, and their purchasing habits prove it. Milk has a 92% household penetration rate and drives almost 28 annual trips per buyer to the store. On average, baskets with milk have an average dollar ring of $83.86 (up +3% vs. YA). Since dairy naturally complements so many other popular categories, such as cereal, crackers, and fruit, it's not surprising that basket rings are higher when dairy is in it!
For grocers, this can mean higher basket rings, higher revenue, and repeat happy customers.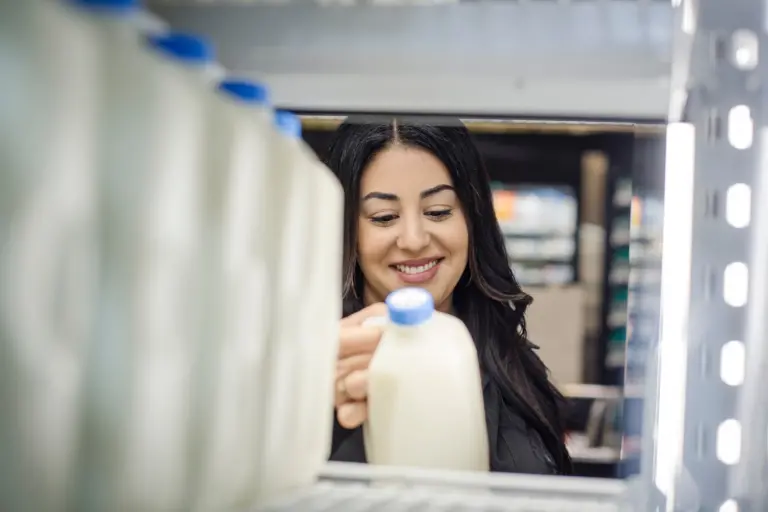 Dairy: It's in the Numbers
Retailers find success in the dairy case. In fact, data from IRI finds the dairy aisle ranks #1 on dollar sales across all 37 edible aisles at retailers. Not only that, but the volume of value-added milk like lactose-free, health-enhanced (including ultra-filtered), and organic, have rose 2.6% on top of the 7.1% increase prior year! Consumers understand the delicious health benefits of dairy and fill their carts and baskets with milk, cheese, yogurt, and more!
(Source: IRI Multi Outlet + Conv;  Plains Region; Latest 52 Weeks Ending 05-15-22)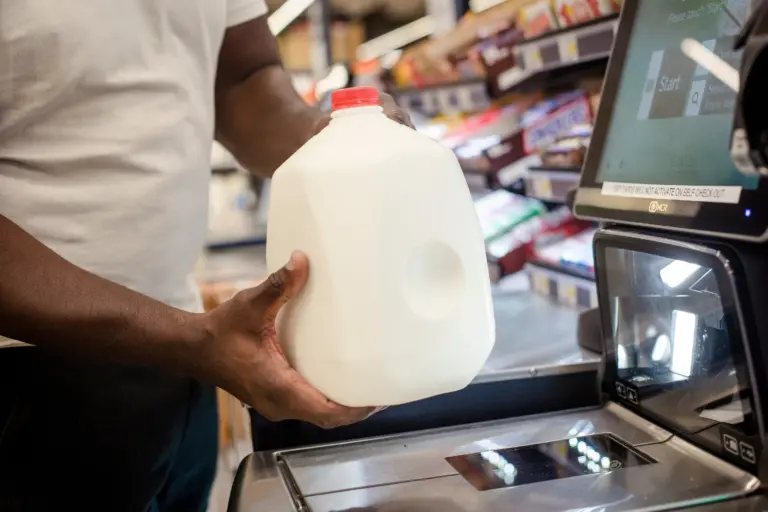 Dairy – Today and Tomorrow
A Webinar Series by Midwest Dairy
Midwest Dairy uncovers the insights behind consumer trends, the reasons behind these trends and which products support them. Packaged together, research and consumer insights help our partners better understand consumer desires, and how to most effectively meet them.
Explore the Series
Dairy Resources for Retailers
Midwest Dairy is a brand agnostic checkoff organization funded by dairy farmers. Our primary objective is to grow the entire dairy category by providing shopper insights and research to guide and support retail initiatives such as shelf optimization and shopper marketing programs. Our vision is to bring dairy to life for our partners to continue to drive strong dairy sales.
Research and Trends
We help partners by sharing insights and trends that helps them uncover new opportunities to grow sales of dairy products.
Monthly Analysis
We invite you to subscribe to our monthly dairy data analysis to get insights on volume trends, consumer behavior and go-to market dairy strategy
Webinar Series
Participate in quarterly webinars to explore dairy-related topics and learn how to turn these insights into action.
Partner Examples
Want to see what we've done in the past? Check out examples of recent dairy retail activations we've done!