Investing in our Future
Midwest Dairy is invested in creating dairy advocates as well as developing the next generation of dairy leaders by offering scholarships to students who are from dairy farms or are studying in dairy-related majors. Scholarship eligibility and awards vary by state and region. In addition, Dairy Management Inc. offers checkoff-funded scholarships at the national level.
Scholarship opportunities are listed below, and Midwest Dairy employees, consultants, and their families are not eligible for Midwest Dairy scholarships.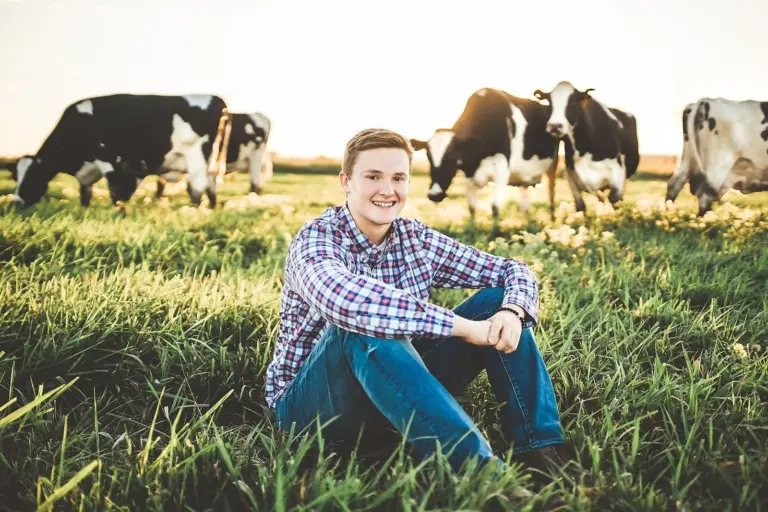 Find Your State or Region
See what is available in your state or region and to learn more about qualifications and deadlines:
Additional Scholarships
Dairy Management Inc. offers checkoff-funded scholarships at the national level. Dairy students are eligible to apply for their college scholarships.
National Dairy Promotion and Research Board (NDB) Undergraduate Scholarship Program
Scholarships are awarded based on academic achievement and an interest in a career in a dairy-related discipline, plus demonstrated leadership, initiative and integrity. Candidates are expected to complete an application form, submit a transcript of all college courses and write a short statement describing their career aspirations, dairy-related activities and work experiences.
National Dairy Shrine Scholarship
(1st – $1,500; 2nd through 7th – $1,000. Number of awards is dependent on number and quality of applicants). These scholarships are provided to encourage college sophomores and juniors to pursue careers in marketing of milk or dairy products. Major areas can include: Dairy Science, Animal Science, Agricultural Economics, Agricultural Communications, Agricultural Education, General Education and Food and Nutrition. Awards are based on experience ability and interests in dairy/product marketing. Co-sponsored with Dairy Management Inc. Application Deadline is April 15.