2022 Annual Report
Throughout the year, Midwest Dairy was hard at work on the dairy farmer's behalf. We pledge to Make Every Drop Count, responsibly investing your 15-cent checkoff contribution into efficient, effective ways to grow trust and sales in dairy regionally, nationally, and globally.
You can learn more about the projects and activations Midwest Dairy staff worked on throughout our 10-state region in the 2022 Annual Report stories below that highlight how we grew trust, increased sales, invested in research, and developed leaders, as well as through our annual scorecard report.
A Note from Molly Pelzer, Midwest Dairy CEO
A Note from Allen Merrill, Midwest Dairy Chair
14.5 Million Pounds
At 14.5 million incremental pounds, Midwest Dairy more than doubled our retail sales goal of 7 million incremental pounds.
114% Increase
Midwest Dairy substantially exceeded the annual 30% increase in youth reached—delivering a 114% increase in reach through youth trust projects.
7.6 Million Pounds
Sales growth with Midwest Dairy foodservice partners performed very well—7.6 million incremental pounds far surpassed our 3 million incremental pound goal.
Increase Dairy Sales
Midwest Dairy is dedicated to giving consumers an excellent dairy experience by working with and through our many retail, foodservice, and school partners. Highlighting the many different dairy products, their nutritional benefits, and dairy's unique sustainability story help to move incremental pounds of milk sold throughout the year.
Learn more about our efforts to grow demand in dairy throughout 2022 by reading our success stories below!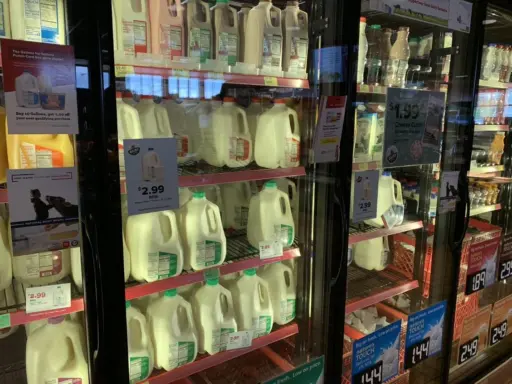 Working with convenience stores to grow dairy demand
Learn how Midwest Dairy partnered with convenience stores in our 10-state region to drive demand in dairy.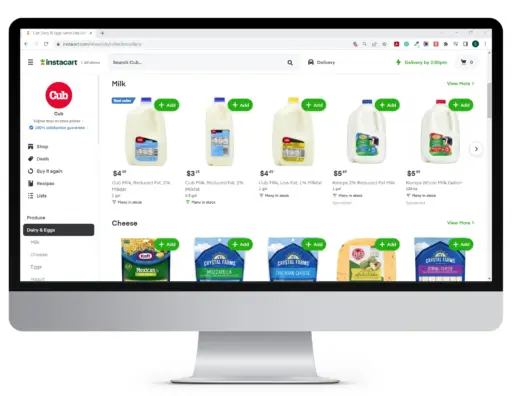 E-commerce proves an opportunity for dairy
Midwest Dairy knows dairy sells in stores, but does it sell online? The answer is yes! Learn how we created demand for dairy online.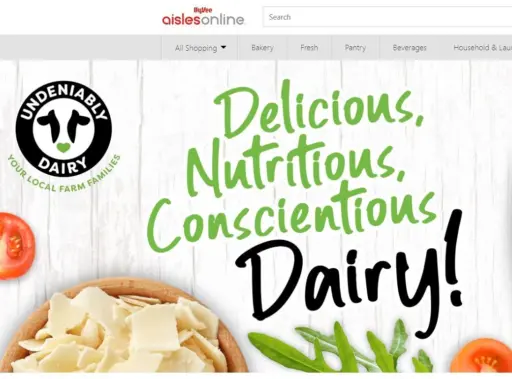 Providing virtual checkoff resources to retail partners
By partnering with Midwest Dairy, retailers have access to a variety of ready-to-use and custom resources to help drive demand in dairy.
About Driving Sales through Ecommerce…
Midwest Dairy partnered with Instacart late in 2022 to increase dairy sales through the holidays. Our two-month digital banner ad campaign received over 2 million impressions, 60,000 clicks, and $611,000 in cheese sales! In addition, for every $1 invested in the campaign, Midwest Dairy drove $12 in cheese sales – an incredible return on ad spend!
Growing Trust in Dairy
Midwest Dairy works with and through partners throughout our 10-state region to grow trust in dairy, including the unique wellness benefits dairy offers and dairy farmer's sustainability efforts. Reaching consumers with these timely, important messages increases their trust in their favorite dairy products as well as demand.
Learn more about how we achieved these goals in 2022 below.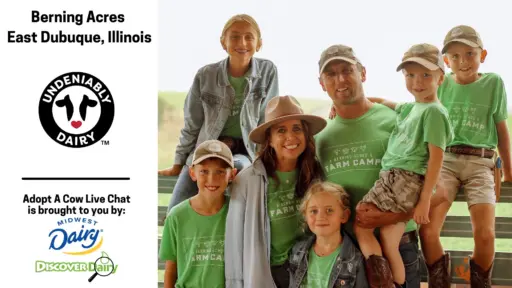 Midwest Dairy enters year five of the Adopt A Cow
Learn how Midwest Dairy grew trust in dairy through their fifth year in partnership with Discover Dairy's Adopt a Cow program.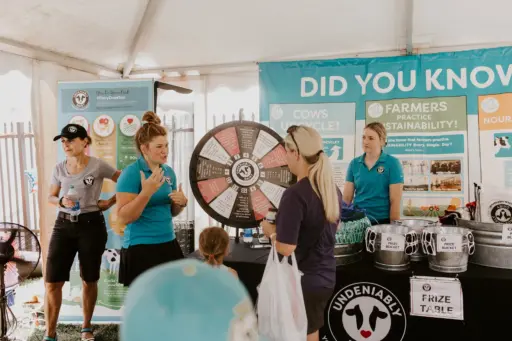 Building trust at the College World Series
Midwest Dairy reached thousands of consumers at the 2022 College World Series in Omaha, building trust in dairy.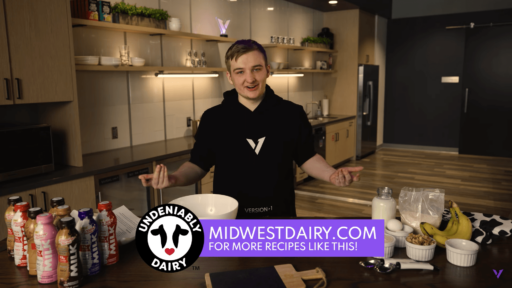 Reclaiming dairy's wellness benefits through gaming and esports
Learn how Midwest Dairy partnered with thought leaders in esports to share dairy's story in the video game world.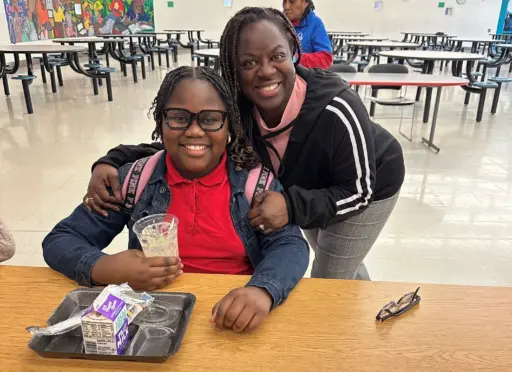 Smoothie carts programs are becoming popular among students
Midwest Dairy partnered with Dairy Management Inc. and schools throughout our region to deliver delicious dairy smoothies to students.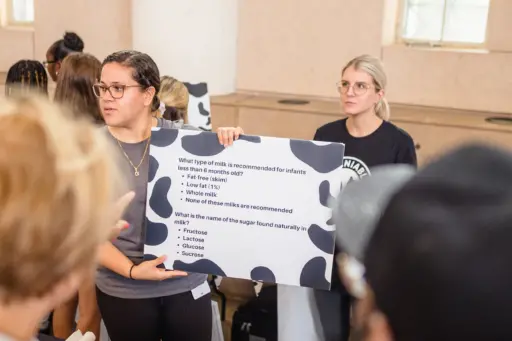 Providing thought leaders with resources and on farm experiences
Midwest Dairy works with and through partners to reach consumers and supplies these partners with valuable resources to share dairy's story!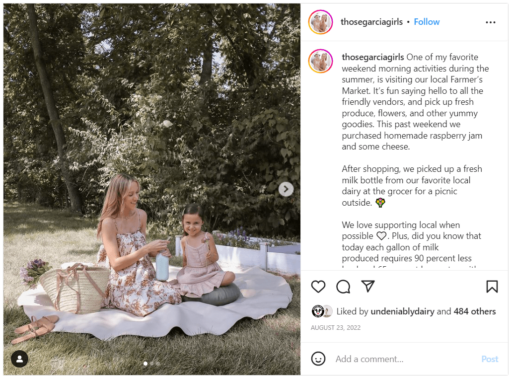 Reaching Generation Z through influencers
Reaching Gen Z, the next generation of consumers, is important to Midwest Dairy. Learn how we do so through influencers!
On the Adopt a Cow Program…
"Berning Acres feels honored to have the opportunity to be part of the Adopt-a-Cow Program. We are thrilled to learn that thousands of students, teachers, and families are getting an inside look at what family dairy farms look like and more importantly learning how they operate in order to produce high-quality dairy products. Our two calves received hundreds of Christmas letters, and we've gotten the opportunity to meet and connect with some of the teachers and students participating in the program. One teacher let us know that her students ask every day for updates on their adopted calf, Shimmer. We know that this program is doing the important work of educating our youngest consumers on the positive impacts of the dairy industry." – Natalie Berning, Owner, Berning Acres
Developing Farm and Community Leaders
Midwest Dairy offers resources to dairy farmers throughout our 10-state region to help them tell their dairy story to their local communities. We foster developing farm and community leaders through Undeniably Dairy grants, training programs, and more.
Learn more about the opportunities we offered in 2022 below!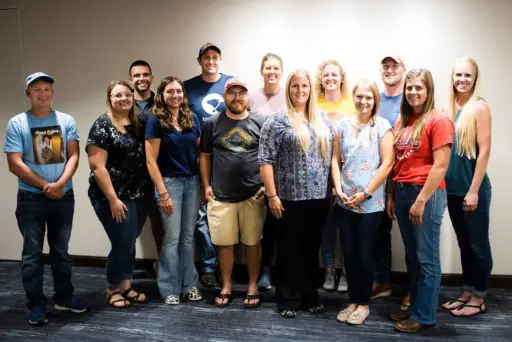 Midwest Dairy launches DEAL Class 2 in 2022
Learn more about Midwest Dairy's Dairy Experience and Agriculture Leadership Program and what Class 2 accomplished in 2022!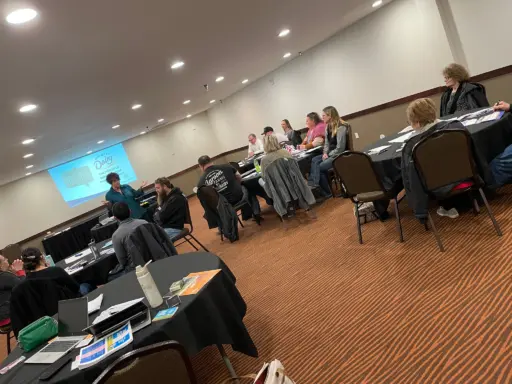 Telling Your Story: Connecting with Consumers
Midwest Dairy works with dairy farmer leaders to provide training and resources to help them tell their dairy story to consumers.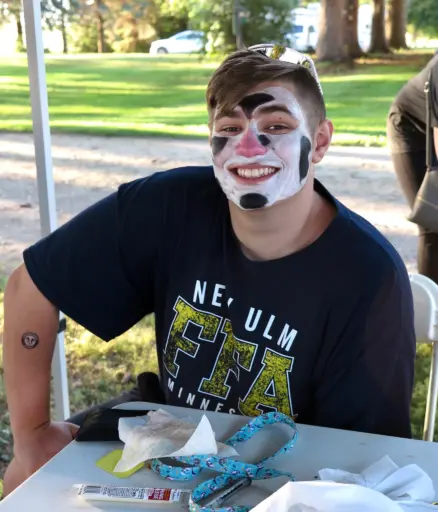 Undeniably Dairy grants promoting Dairy at the local level
Learn how dairy farmers used Undeniably Dairy grants from Midwest Dairy to reach their local communities to share their dairy story.
On the DEAL Program…
"Thank you so much for this FUN opportunity. I'm so grateful for this program because I have learned a lot, experienced so much and met some really neat people in such a short amount of time." – Elle Tibor, Dairy Farmer
Advancing Research in Dairy
Advancing research in dairy is a key strategy of Midwest Dairy's. By showcasing dairy's health benefits and emphasizing dairy's healthy sustainability story to partners and consumers, we can grow trust in dairy. We offer our partners a variety of resources, including valuable research, to help drive demand in dairy.
Learn more about how we advanced research in dairy in 2022 below.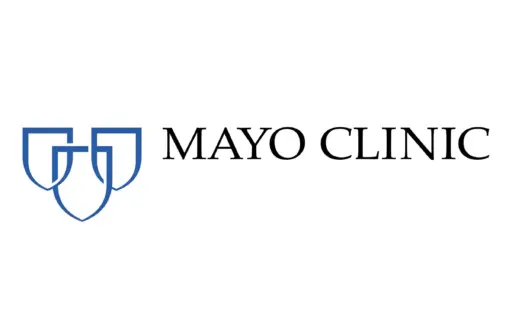 Dairy checkoff enters collaboration with Mayo Clinic
Discover more about the partnership the dairy checkoff has established with the Mayo Clinic, advancing research in dairy and health.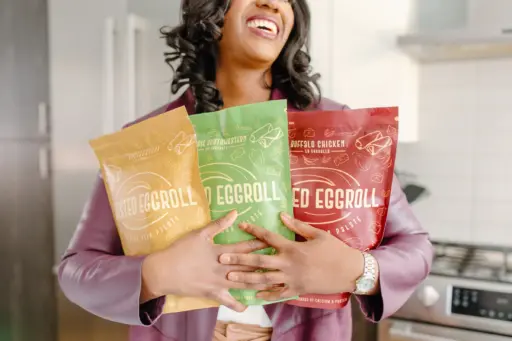 Encouraging dairy innovation in unexpected places
Learn how Midwest Dairy partnered with The Hatchery in Chicago to offer one lucky winner exclusive access to a full-size kitchen.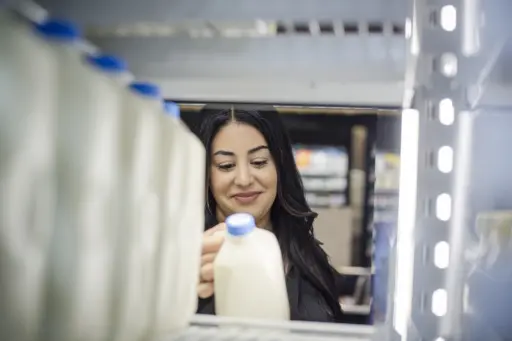 Value-added milk showed opportunity in 2022
In 2022, the value-added milk category began to grow with options showing much promise. Learn more from research provided by Midwest Dairy!
About Advancing Dairy Research…
"Midwest Dairy has been an absolute blessing for Twisted Eggroll. November-January are typically our slowest months; therefore having our rent being eliminated for 6 months kept our business in a healthier financial state. We were able to send out more samples to potential stores with the funds we saved. Midwest Dairy has connected us to a different platform that will allow Twisted Eggroll to thrive moving forward." – Nikkita Randle, Owner, Twisted Eggroll
Additional Resources
Want to learn more about your dairy checkoff, Midwest Dairy, or resources available to you to help tell your dairy story? Check out our helpful links below, including links to our Board Leadership and 2022 Financial documents!