What is DEAL?
The Dairy Experience and Agricultural Leadership Program, more commonly referred to as DEAL, is a leadership program for young dairy farmers from across Midwest Dairy's region.
This 18-month program provides an excellent opportunity to gain a deep understanding of the dairy checkoff, learn how to engage consumers, conduct media interviews, and network with industry leaders and peers.
Apply for DEAL Class 3
How does DEAL work?
Fifteen farmers will be chosen to participate in the first DEAL Program Class. There are three phases:
Who am I and Who is Midwest Dairy?
Engaging with Consumers
Media and Midwest Dairy Leadership
For each phase, there will be a three day in-person event. After each phase, there will a homework assignment that encourages involvement on the local level.
What is the time commitment?
The group will meet for 11 days over the course of 18 months.
What is the cost?
There is no cost to participants. Any travel costs will be covered along with a stipend. Once selected for the program, Midwest Dairy will work to arrange travel for the first event.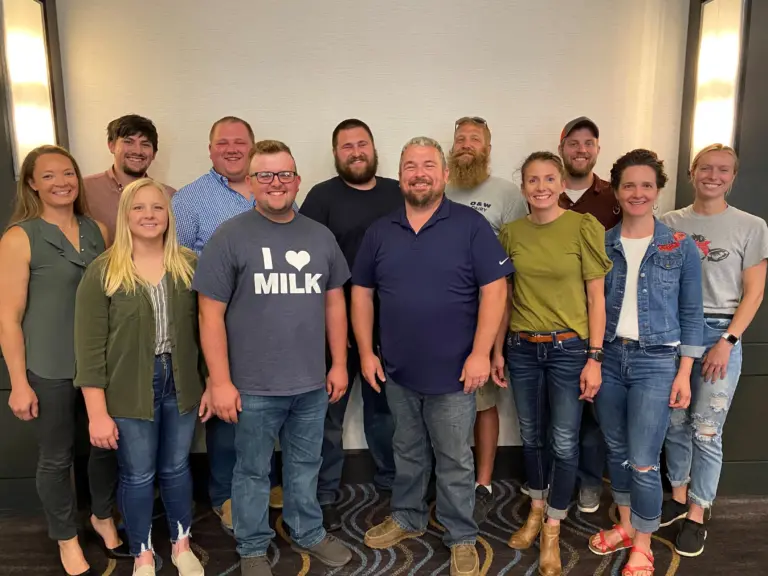 Who Should Apply?
• Those under the age of 40
• Actively involved in dairy production
• Have a desire to be more involved
How to Apply?
Applications are due November 30th, 2023. Applicants will be notified of a decision by December 15, 2023.
Apply for DEAL Class 3