Johna and Mark Fellwock, owners of Fellwock Dairy in Monett, Missouri, are passionate about their herds — both the four- and two-legged kinds. They care for 300 cattle, homeschool their four children and support their community. These responsibilities can certainly be taxing, but the couple of over 20 years agrees the hard work is worth it.
Life on the dairy farm comes naturally to Mark, who grew up helping his mother and father tend to the very land which he now owns.
"When I was younger, I couldn't wait to get home from school and help my dad out in the field," he said. "I loved being outdoors with him and the cows."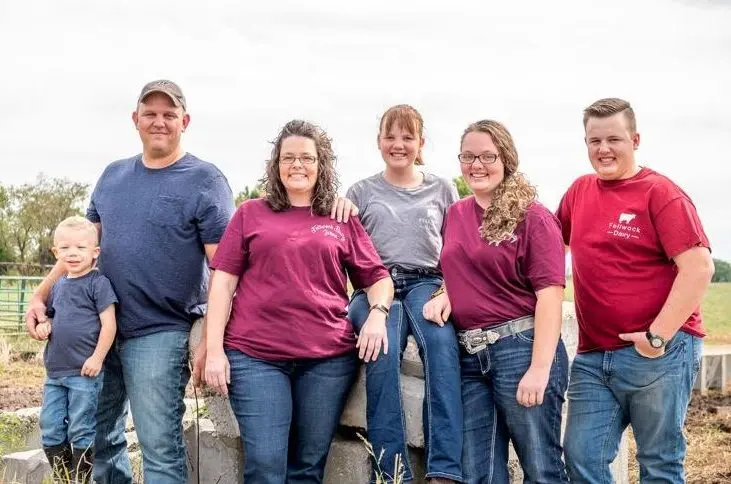 After graduating from high school, Mark began working in other areas such as construction but returned to help on the farm when his father had both knees replaced. He never looked back.
"I realized then, this is where I'm supposed to be," he said. "God intended for us to be here."
Multiple generations coming together to run the farm is becoming a Fellwock tradition, with Johna and Mark's children — ranging in age from 5 to 20 years old — doing their part to pitch in.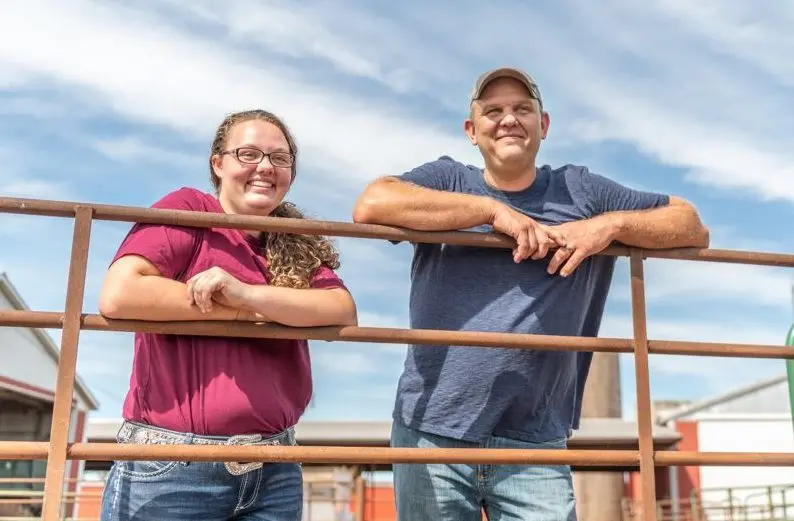 "It's neat to see the kids' individual interests. Our oldest, Bailey, is in charge of raising the calves, for instance, and our youngest can't wait to get out and sow with me," he said. "Riley, our 14-year-old, loves to milk and Hayden, our oldest son, is out doing fieldwork almost as often as I am."
Beyond teaching their children about cattle and farm maintenance, the Fellwocks also make a point to pass on life lessons every chance they get. Johna spoke about this passionately.
"We've always tried to impress upon our kids the importance of giving back to the community," she said. "We might not always be able to do this financially, but we do what we can through our church, donating time or products."
Bailey has already taken those lessons to heart.
At the beginning of the COVID-19 pandemic when the food supply chain was disrupted, farmers in the dairy community struggled to find an outlet for their products. Many local food banks couldn't accept dairy products because they weren't equipped with proper cooling systems. In an effort to help, Midwest Dairy offered grants for food banks to install systems that would enable them to safely store products like milk, cheese, yogurt and others — a big bonus for farmers and community members.
Knowing how important dairy products are to many people's diets, Bailey spearheaded an effort with her mother to apply for a grant from Midwest Dairy to get their local food bank the appropriate equipment.
"I wanted to help the community and provide dairy to those who needed it," she said.
The Fellwock children are testaments to how younger generations can add value to their family farms, find the same passion as their parents and ancestors, and someday keep the farm running themselves.
"I've loved growing up on the dairy and spending time with my family," Bailey said. "My parents have taught me a lot."
This focus on generational sustainability isn't the only practice on the Fellwock farm that helps ensure long-term success. Mark and Johna have invested in several enhancements, everything from waste systems to improvements in cattle comfort.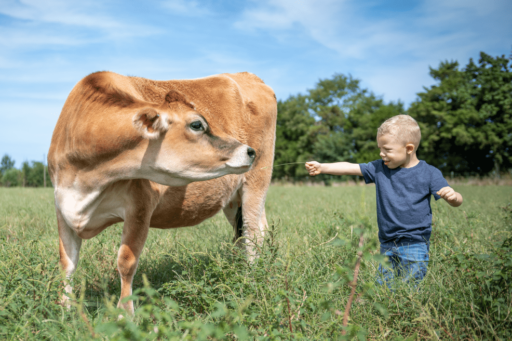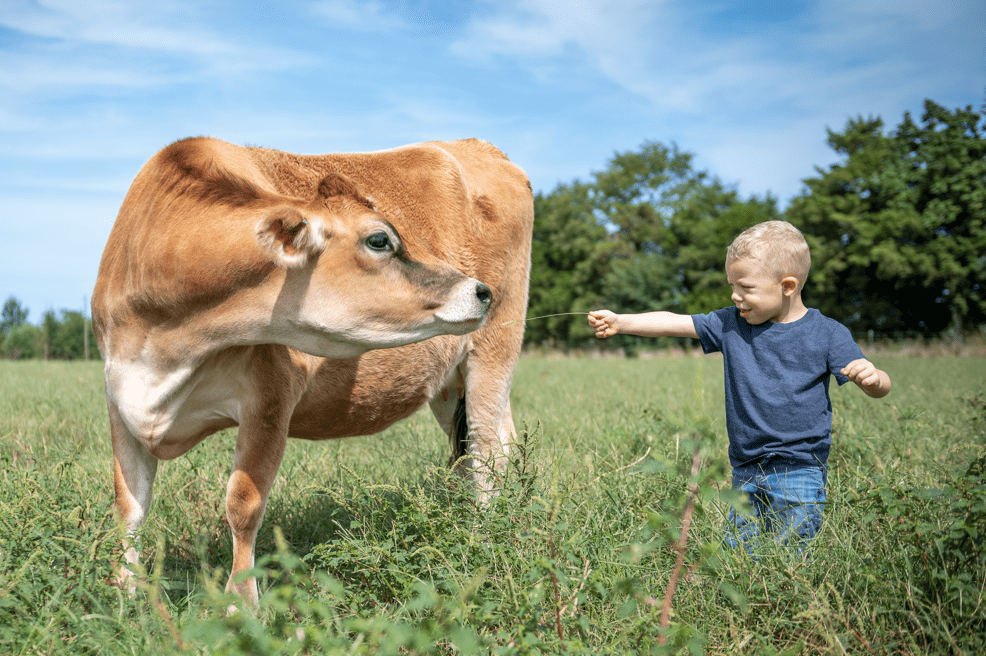 "We recently put in new fans to help with airflow and keep our cows happy and cool in the summer heat," he said. "Being efficient with our wastewater is another way we're trying to be good stewards of the Earth. The process helps us control waste runoff, reuse clean water and use cow manure as fertilizer."
Fellwock Dairy is a tight-knit family, all playing multiple roles and spending a good deal of time together each day. Mark chuckles as he gives an assessment of their situation, which his family quickly attests to.
"It has its good days and its bad days, I'll be honest," he said. "It creates challenges, but at the end of the day, this is God's plan and I wouldn't have it any other way."