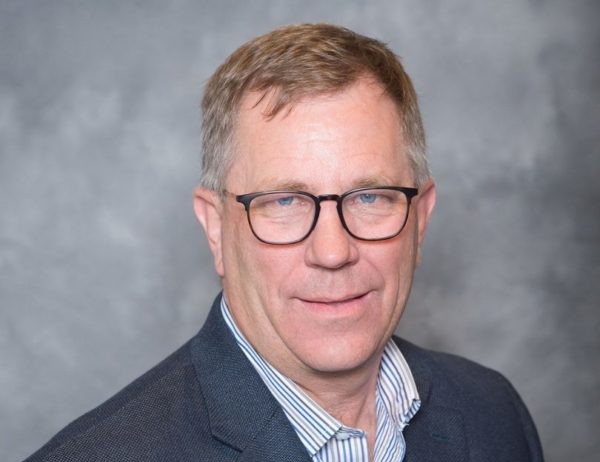 Allen Merrill, Chairman
Allen Merrill, of Merrill Farms, Inc. in Parker, South Dakota, is the chairman of Midwest Dairy. He farms with his father and son, and together they milk 150 head of cattle, raise Holstein steers and grow corn, soybeans, alfalfa and oats.
Merrill plays a prominent role in in the dairy industry. In addition to serving as Midwest Dairy chairman, he is as an officer on the Midwest Dairy South Dakota division board and serves in leadership positions on the United Dairy Industry Association and Dairy Management Inc. boards. He also sits on the South Dakota Dairy Producers board and Dairy Farmers of America Central Area Council.
Merrill supports his community by providing dairy cattle for non-farm children in 4-H to show at the county fair, as well as volunteering his time to FFA projects. He is passionate about the School Breakfast Program and ensuring all students have access to healthy meals.
Merrill is married to his wife, Kristi, and they have two children.
Contact Allen
Molly Pelzer, CEO
Molly Pelzer is the CEO of Midwest Dairy, the dairy promotion organization working on behalf of dairy farm families across 10 Midwestern states to build trust and demand for dairy products. Pelzer is the organization's third CEO in its 19 years of dairy history. Her proven experience in developing programs and resources comes at an exciting time as the organization continues its focus on consumer-centric goals to drive sales and enhance consumer trust for dairy. Her longstanding service to Midwest Dairy, family ties to agriculture and expertise as a registered dietitian root her to an industry she is committed to serving.
In her role as CEO, Pelzer provides strategic guidance to Midwest Dairy's staff of more than 60 employees as they work to fulfill both the organization's vision: to bring dairy to life, and its mission: to give consumers an excellent dairy experience. Through her leadership, Midwest Dairy is focusing on maximizing dairy farmers' investment in the dairy checkoff by strategic collaboration with targeted retailers, foodservice, wellness and industry partners as well as focusing on research that leads to the development of products that meet the needs of today's changing consumer.
Pelzer also plays the lead role in ensuring the Midwest dairy industry captures its share of the growing global and domestic demand for dairy. Consumers in the U.S. and around the world are increasingly turning to dairy foods because they taste great and offer a strong nutritional profile that includes protein, a nutrient many are looking for in their diets. The U.S. dairy industry is committed to sustainable nutrition, a position recognized favorably among domestic and multinational food companies.
Pelzer joined Midwest Dairy in 1984 and has held various executive leadership roles. In her most recent position as chief experience officer, Pelzer led the development of the organization's strategic priorities. Prior to Midwest Dairy, she worked with the Midland Dairy Association, as well as Dairy Council, Inc., both former checkoff organizations that are now part of the Midwest Dairy region. A registered dietitian, Pelzer graduated from the University of Missouri – Columbia.
Contact Molly
Corporate Board officers for 2020
Midwest Dairy is directed by a 34-member dairy farmer Corporate board with 13 of those members serving on Dairy Management Inc.'s national board.
Corporate Board members from left to right: Barb Liebenstein, Treasurer; Charles Krause, First Vice Chair; Allen Merrill, Chair; Dan Hotvedt, Second Vice Chair; Lowell Mueller, Secretary
Division Board Leadership
Midwest Dairy has 8 Division boards with leaders representing the farmers in their areas.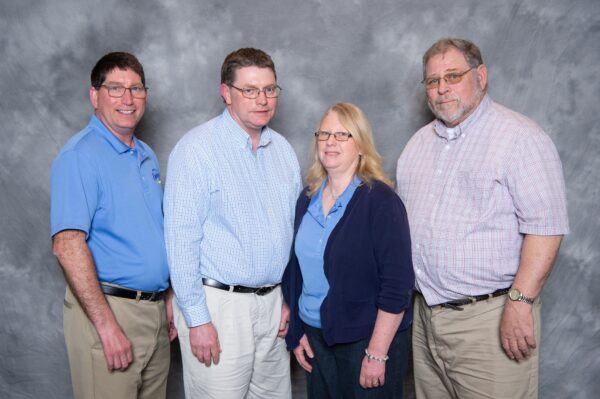 2020 Illinois Division officers
Illinois Division Board Members
Bold indicates Corporate Board member
Doug Block, Pearl City
Mike Chwasczinski, Ashley
Bill Deutsch, Sycamore
Ardath DeWall, Shannon
Kristi Dinderman, Orangeville
Frank Doll, Pocahontas
Kevin Geiger, Port Byron
Amy Hildebrandt, South Beloit
David Jarden, Staunton
Kurt Johnson, Greenville
Kappy Koch, Tremont
Donald Mackinson, Pontiac
Glen Meier, Ridott
Brent Mueller, Garden Prairie
Board officers pictured from left to right: Bill Deutsch, Chair; David Jarden, Vice Chair; Amy Hildebrandt, Secretary; Glen Meier, Treasurer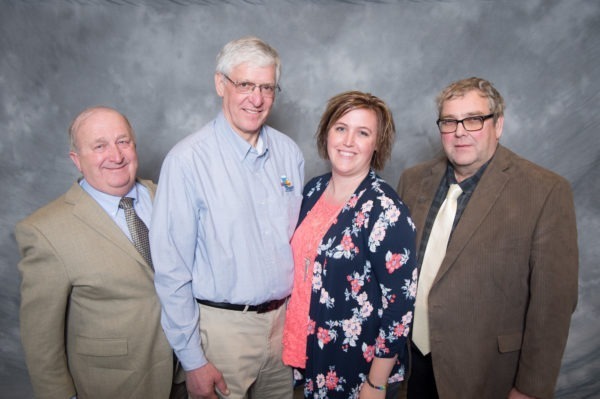 2020 Iowa Division officers
Iowa Division Board Members
Bold indicates Corporate Board member
Ken Birker, Vinton
Pam Bolin, Clarksville
Doug Carroll, (Ex Officio to Corporate Board), Ryan
Gerrit Davelaar, Inwood
Dan Dietzenbach, Fort Atkinson
Jeff Dresser, Keokuk
Alan Feuerhelm, Le Mars
Robert Horst, Bristow
Dan Hotvedt, Decorah
Patrick Jones, Spencer
Lee Maassen, Maurice
Anthony Nunes, Sibley
Madison Roth, Wayland
Matt Schelling, Orange City
Jonna Schutte, Monona
Larry Shover, Delhi
Paul Stempfle, Maynard
Leo Timms (Ex Officio), ISU
Anna Wilson, Garnavillo
Board officers pictured from left to right: Larry Shover, Treasurer; Bruce Brockshus, Vice Chair; Jonna Schutte, Secretary; Dan Hotvedt, Chair
2020 Minnesota Division officers
Minnesota Division Board Members
Bold indicates Corporate Board member
Mindi Arendt, Mazeppa
Dan Grunhovd, Gary
Megan Herberg, St. Peter
Ken Herbranson, Clitherall
Erin Hoese, Mayer
Margaret Johnson, Fountain
Karen Kasper, Owatonna
Keith Knutson, Pine Island
Charles Krause, Buffalo
Sarah Kuechle, Eden Valley
Megan Landkammer, Burtrum
Barb Liebenstein, Dundas
Kate McAndrews, Sauk Center
Jeff Pagel, Eyota
Doug Popp, Royalton
Jane Remiger, Wood Lake
Dave Schwartz, Slayton
Kathleen Skiba, North Branch
Eric Sonnek, Foreston
Kristine Spadgenske, Menahga
Deb Vander Kooi (Ex Officio and Ex Officio Corporate Board), Worthington
Suzanne Vold, Glenwood
Rita Young, Plainview
Board officers: Barb Liebenstein, Chair; Kristine Spadgenske, Vice Chair; Rita Young, Secretary; and Suzanne Vold, Treasurer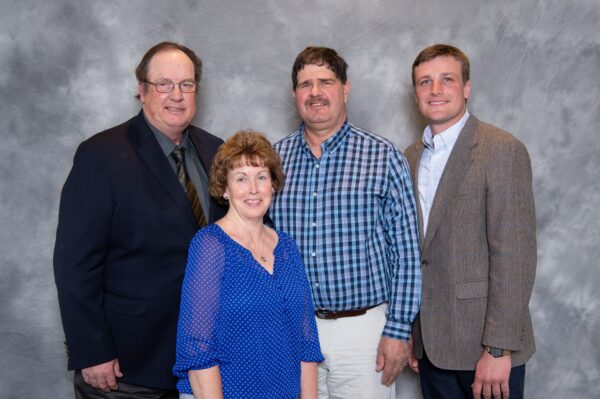 2020 Mo-Kan Division board officers
Mo-Kan Division Board Members
Bold indicates Corporate Board member
Amy Bunse, Cosby
Lynda Foster, Fort Scott
Brian Haverkamp, Seneca
Chris Heins, Higginsville
Byron Lehman, Newton
Adam Lenz, Bunceton
Orville Miller, (Ex Officio), Hutchinson
Tom Oelrichs, Mora
Steve Ohlde, Linn
Alex Peterson, Trenton
Robert Riegel, Washington
David Rottinghaus, Seneca
Curtis Steenbock, Longford
Steve Strickler, Iola
Donna Telle, Uniontown
Board officers pictured from left to right: Byron Lehman, Chair; Donna Telle, Secretary; Curtis Steenbock, Treasurer; Alex Peterson, Vice Chair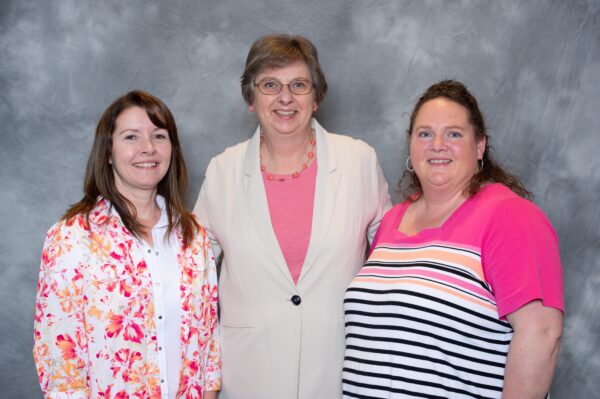 2020 Nebraska Division officers
Nebraska Division Board Members
Bold indicates Corporate Board member
Mike Amen, Norfolk
Greg Bleeker, Emerson
Jodi Cast, Beaver Crossing
Kim Clark (Ex Officio), UNL
David Crook, Humboldt
Max Henn, Norfolk
Neal Hochstein, Wynot
Rob Jackson (Ex Officio), West Point Dairy Products
Dwaine Junck, Carroll
Paul Kononoff, PhD (Ex Officio), UNL
Lowell Mueller, Hooper
Doug Nuttelman, Stromsburg
Joyce Racicky, Mason City
Marshall Reece (Ex Officio), AMPI
Mary Temme, Wayne
Board officers pictured from left to right: Joyce Racicky, Vice Chair; Mary Temme, Chair; Jodi Cast, Secretary/Treasurer
2020 North Dakota Division board officers
North Dakota Division Board Members
Bold indicates Corporate Board member
Marc Bauer (Ex Officio), NDSU
Scott Boll (Ex Officio), Cass Clay Creamery (AMPI)
Terry Entzminger (NDLA representative), Jamestown
Doug Hanson (Ex Officio), Dean Foods
Jonas Heyl, Towner
Janal Hoff, Richardton
Heidi John, New Salem
Sue Kleingartner, Gackle
Lilah Krebs (ADA Midwest At Large), Gladstone
Nathan Kroh (Ex Officio), ND Department of Agriculture
Dale Kuhn, Towner
Kim Ledger, Bismarck
Jerry Messer (Ex Officio and Ex Officio to Corporate Board), Richardton
Rita Mosset, Linton
Dwane Wanzek, Cleveland
Board officers: Rita Mosset, Chair; Terry Entzminger, Vice Chair; Lilah Krebs, Secretary; Sue Kleingartner, Treasurer.
2020 Ozarks Division
Ozarks Division Board Members
Bold indicates Corporate Board member
Ryan Anglin (Ex Officio), Bentonville
Sheri Atteberry, Conway
Marilyn Calvin, Mt Vernon
Charles Coblentz, Chouteau
Jack Dill, Conway
Earl Dotson, Marionville
Mark Fellwock, Monett
Randy Mooney, Rogersville
Gene Morrison, West Plains
Carrie Rantz, Spokane
Nathan Roth, Mountain Grove
John Samek, Bolivar
Board officers: Nathan Roth, Chair; Marilyn Calvin, Vice Chair; Jack Dill, Secretary; Mark Fellwock,Treasurer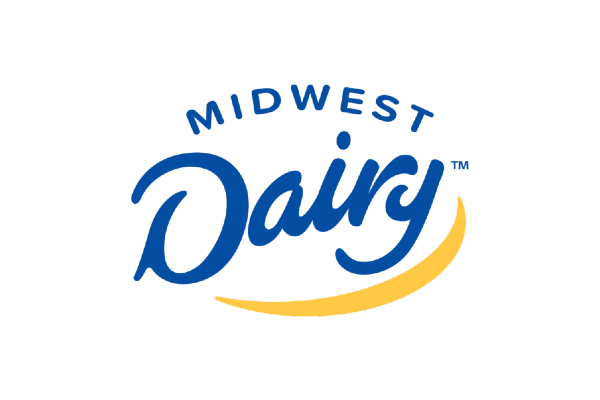 2020 South Dakota Division
South Dakota Division Board Members
Bold indicates Corporate Board member
Jogchum Andringa, Brandt
Chris Fieber, Goodwin
Gary Jarding, Alexandria
Jake Moes, Goodwin
Jody Kuper (Ex Officio), Valley Queen Cheese
Kim Maher (Ex Officio), Agropur
Allen Merrill, Parker
Vikram Mistry, PhD (Ex Officio), SDSU
Jim Neugebauer, Dimock
Doug Ode, Brandon
Annelies Seffrood, Summit
Suzanne Souza, Milbank
Daniel Thyen, Waverly
Secy. Kim Vanneman (Ex Officio), SD Department of Agriculture
Marv Post, Volga
Board officers: Jim Neugebauer, Chair; Chris Fieber, Secretary; Gary Jarding, Treasurer; Annelies Seffrood, Vice Chair
*Photos featured on this page were taken prior to March 2020 before mandatory mask/social distancing mandates were implemented.