Kenton Holle of Mandan, North Dakota, was the 2021 recipient of the Richard E. Lyng Award. This prestigious honor recognizes farmer leaders who have made a significant contribution to dairy promotion that benefits the entire industry not only locally but also nationally. This award was named after former U.S. Department of Agriculture Secretary Richard E. Lyng who, over 30 years ago, played an important role in implementing policies that led to the establishment of the National Dairy Board.
It is no surprise Holle was a nominee for this award as his impact on the industry is easily recognizable. Holle's over 15 years of serving in leadership roles at local, regional, and national checkoff levels have allowed him to serve the dairy industry with great impact. He gave 14 years of service to both Midwest Dairy's North Dakota division board (NDB) and the Midwest Dairy corporate board, allowing him to make numerous contributions to the industry, championing the work of checkoff as it continues to fuel demand for dairy.
Along with his standing on the boards above and being chairman of the NDB, one of Holle's biggest accomplishments includes being a part of the United Marketing Plan and getting to watch the development of the U.S. Dairy Innovation Center, which he remembers at the time seemed like something beyond possible, he is pleased to see it now continue to bring forth the results that exceed the boards planning ideas.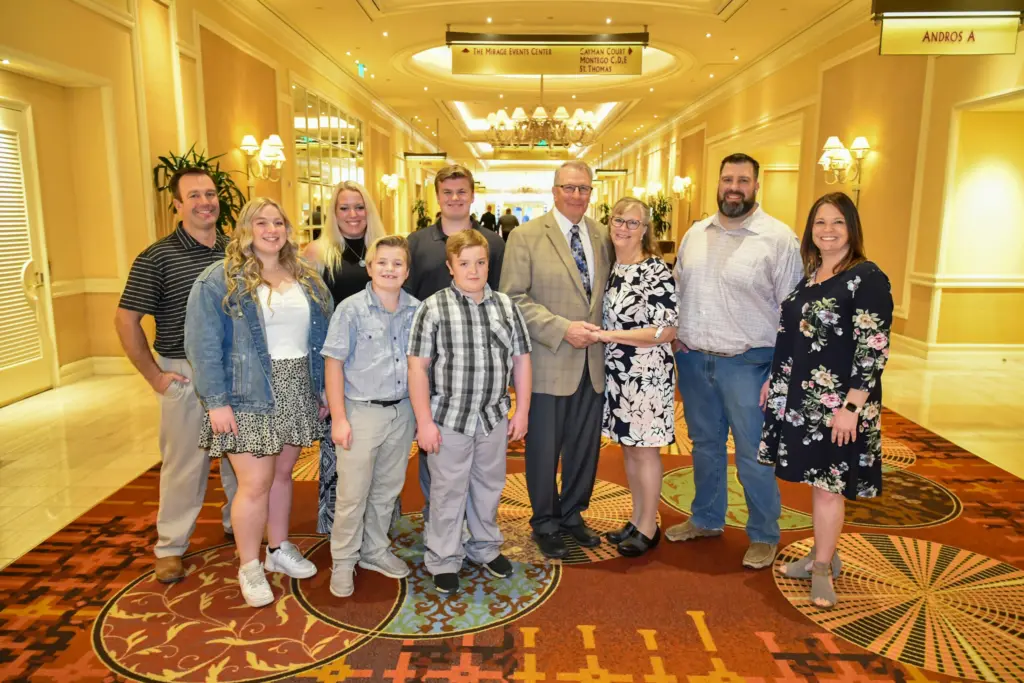 His passion for the industry runs deep as he is a third-generation farmer and prides himself on his family farm that he and his wife of 43 years, Bobby Jo, have grown to what it is today. All three of their sons Andrew, Michael, James, and their families have stayed connected to the dairy industry in some way and Holle is excited to pass the family farm down to the next generation. Besides Holle's dairy industry leadership, he is also very involved in his local community and state agriculture community. He and Bobby Jo were both Sunday School teachers and Youth Group leaders as well as served on the Morton County DHIA board. Holle was also a Land O' Lakes Dairy Region 66 board member, Policy Committee Member, and officer for more than 15 years and most recently co-chaired a group of livestock and grain producers, with the help of checkoff partners, forming the North Dakota Livestock Alliance.
This annual award was presented to Holle at the Joint NDB/National Milk Producers Federation/United Dairy Industry Association Annual Meeting in Las Vegas on November 15th with his family present.