Minnesota Dairy Farmers Charles Krause and deb Vander Kooi highlighted dairy's leading role in global health and environmental stewardship
Saint Paul, Minn. – In late-September, the United Nations Food Systems Summit (UNFSS) brought together key stakeholders from around the globe to discuss the critical need for more sustainable food production. With 130 countries participating in the summit as part of the UN General Assembly, the goal was to discuss solutions that strike the balance of adequately nourishing a growing population while also caring for the earth—a conversation where the U.S. dairy industry plays a leading role thanks to its 2050 Net Zero goals and work throughout the supply chain to ensure the long-term viability of agriculture throughout the world.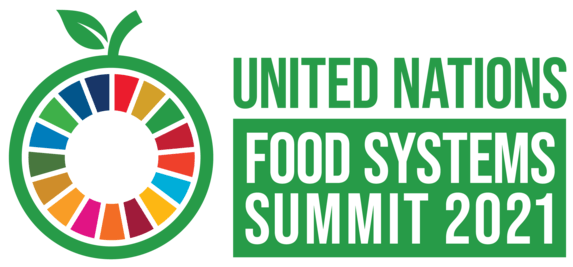 At the UNFSS, Minnesota dairy farmers Charles Krause and deb Vander Kooi shared their authentic stories, insights and first-hand knowledge about sustainable farming to showcase the ways in which dairy is a viable nutrition source that has the power to both provide nourishment to underdeveloped populations and drive economic impact in communities around the world.
Over the past 18 months, both Krause and Vander Kooi, who are strong advocates for the dairy industry, have joined in conversations with UN Member States and constituencies for discussions about the future of food and agriculture. Representing a diverse group of leaders including food producers, Indigenous Peoples, researchers and more, over 51,000 stakeholders from 193 countries virtually joined the Summit to workshop solutions and action items for creating sustainable and nourishing food systems across the globe.
"It was an honor to be one of several dairy farmers from the United States who had the opportunity to participate in this very important global event," said dairy farmer deb Vander Kooi. "Our industry's Net Zero goals are paving the way for agriculture practices around the world, and we are proud to ensure that the voices of Midwest Dairy farmers were part of these crucial conversations. Our participation in an event like this ensures that dairy can continue to lead the way for sustainable agriculture on a worldwide scale."
In the months leading up to the summit, Krause and Vander Kooi participated in virtual meetings and discussions, sharing their insights and stories on social media and adding their voices to the ways in which Midwest dairy farmers have a positive impact on the global food system and the environment. They also received training on how to address foreign dignitaries, as well as people from other countries and cultures, ensuring that dairy's story is shared in a way that is accurate and impactful during these important discussions.
"As a dairy farmer, sustainably producing milk has always been a top priority, and these efforts go well beyond our local communities and states – we're coming together to help feed the world," said Krause. "As a viable, sustainable nutrition source, dairy has more power than any other food source to provide nourishment to underdeveloped populations while driving economic impact in communities around the globe. What we do every day on our farm matters. I'm proud that our dairy community is leading the way for the future of sustainable agriculture and sustainable nutrition."
Although the Summit took place last week, these conversations were only the beginning. As part of their participation, both Krause and Vander Koi will continue participating in meetings, events and sharing more about their discussions online and through social media, further amplifying dairy's role in this very important global conversation.
"Farmer voices are incredibly impactful, and Charles and deb are showcasing the many ways in which Midwest dairy farmers are having an impact globally," said Midwest Dairy CEO Molly Pelzer. "Both have given their time to not only show the ways in which dairy is leading the way for sustainable agriculture, but also to ensure that dairy has a strong and influential voice when it comes to the global transformation of our world's food systems, and in setting guidelines and standards for sustainable agriculture moving forward."