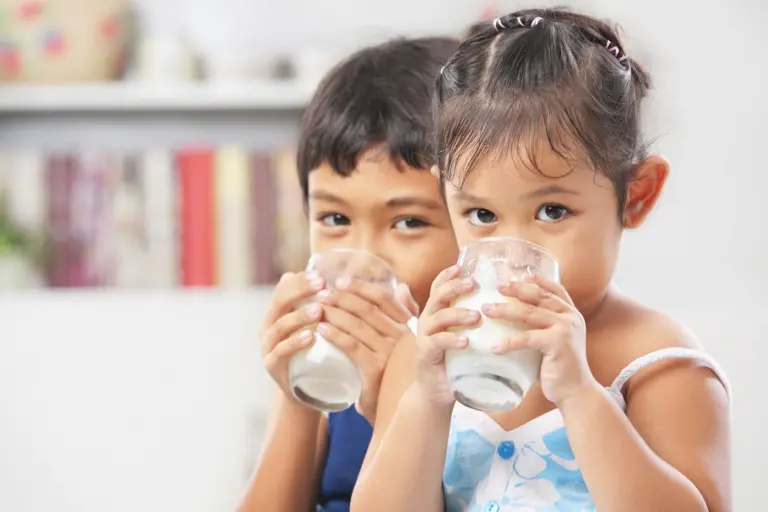 About the Webinar
The 2020-2025 Dietary Guidelines for Americans (DGA) were the first set to include nutrition guidance for the entire lifespan, including infants from birth to 24 months of age. In this webinar, attendees will learn more about the nutritionally important role dairy plays in health – from prenatal and birth through the teen years – and how to bring those dairy recommendations to life to increase overall diet quality. Join us to learn directly from health experts, Candice W. Jones, MD, FAAP, and Elise Compston, RD.
Title: From Birth to Young Adulthood: Dairy Nutrition Recommendations & Practical Applications
Date: June 28, 2023
Time: 11:30 AM – 12:30 PM CT
Register to Attend
Learning Objective
After this session, participants will be able to:
Outline dairy recommendations for each stage of childhood – from prenatal and birth through the teen years
Identify dairy's unique nutrient contributions and its impact on diet quality
Provide patients and clients with practical guidance on incorporating dairy foods in their diet to meet federal recommendations
Continuing Education Credit
This webinar has been approved by the Commission on Dietetic Registration (CDR) for 1.0 continuing education credit for eligible registered dietitians for the live and recorded versions. Certificates for this presentation will be shared via email following this webinar. Physicians can also earn up to 1.0 CE Credits for the recording of this webinar that will be available online until July 1, 2024.
The educational certificates will be posted once the recording has been approved by the respective organizations.
About Our Speakers
Candice W. Jones, MD, FAAP
Dr. Jones is a board-certified physician practicing as a general pediatrician in Orlando, FL. She provides a standard of care that enriches the lives of thousands of kids and parents each year. Dr. Candice, a former National Health Service Corps (NHSC) Scholar, is committed to the health and well-being of underserved children and adolescents in areas affected the greatest by health inequities.
Elise Compston, RD
Elise is a registered dietitian nutritionist based in Tuscaloosa, Alabama where she works with her husband, Stephen Compston, RD, LD, CDCES, for their nutrition business, Compston Kitchen. They create simple and affordable recipes with creative spins on classic dishes that the whole family can enjoy.
About Midwest Dairy
Midwest Dairy® represents 4,400 dairy farm families and works on their behalf to build dairy demand by inspiring consumer confidence in our products and production practices. We are committed to Bringing Dairy to Life! by Giving Consumers an Excellent Dairy Experience and are funded by farmers across a 10-state region, including Minnesota, North Dakota, South Dakota, Nebraska, Iowa, Illinois, Missouri, Kansas, Arkansas and eastern Oklahoma. For more information, visit MidwestDairy.com and follow us Facebook and YouTube.