For the past three years, dairy farmer Angie Tauer has been the children's librarian at the local Dyckman Library in Sleepy Eye, Minnesota where her work is focused on early literacy learning skills and community outreach. What she didn't expect from her role at the library was being known as "the girl with the cows," and frequently being questioned about what's happening on her family's dairy farm.
Angie grew up on a hog farm in central Minnesota and through a college friend met her husband. They now farm on her husband's 3rd generation farm, Tauer Dairy, where they milk 250 Holstein cows and raise their two kids, Adam and Ruby, ages 5 and 8 respectively.
In addition to working at the library, Angie handles the human resources and payroll duties on the farm and fills in wherever needed. They have six employees who work on their farm, but they also host interns from the University of Minnesota through the Minnesota Agricultural Student Trainee program.
What makes this internship program unique is that the interns come from dairy communities in foreign countries such as Uganda, Ukraine, Brazil and India. "We've been hosting interns since 2010, and our goal is to train them in modern dairy practices and technologies so they can take their learnings and apply them in their home country," says Angie. "A great perk of the program is the cultural experience that my kids gain through interacting with our interns."
Angie is always finding ways to connect her community with agriculture and dairy. This year she worked with the library and the local Brown County American Dairy Association to apply for grant funding through Midwest Dairy to purchase agriculture-related books and donate them throughout their community. "We purchased 70 books, enough for every single school and library to receive two to four books ranging from ages toddler to adult in literacy level," said Angie.
A spin-off from this agriculture literacy project is hosting the 2nd annual Story Time on the Farm – an opportunity for families to bring their kids to Tauer Dairy to read stories and take a tour of the farm. As a mom, Angie loves the experiences that her kids get every day living on a dairy farm. Sharing her passion for farming and reading is one way that she can give back to her community.
For those interested in implementing a similar project, Tauer's list of books is also available here.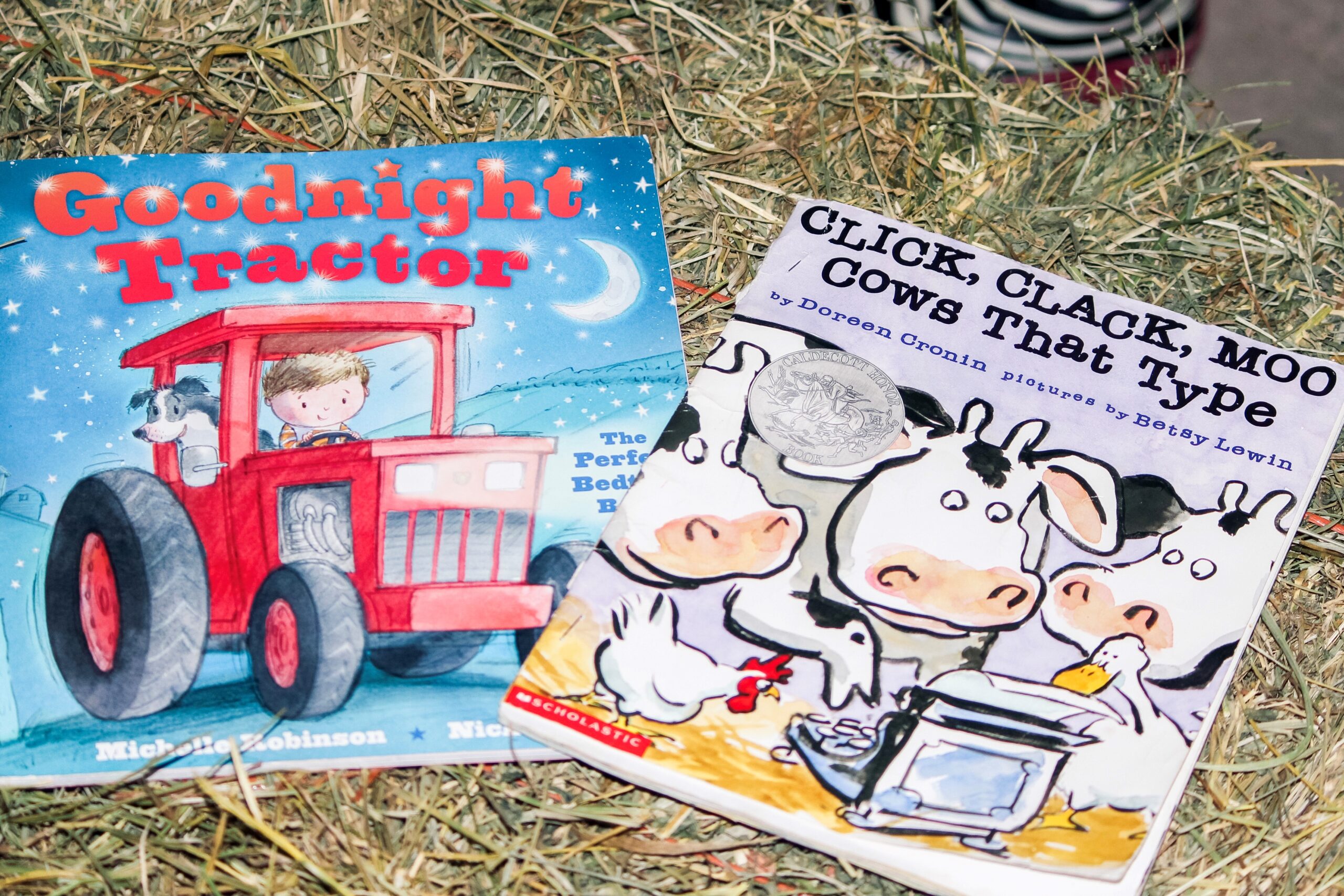 *Photos featured in this article were taken prior to March 2020 before mandatory mask/social distancing mandates were implemented.