For Jerry and Linda Jennissen, who began farming together in 1979, sustainability continues to be a never-ending goal.
"What is sustainable? We still struggle with that," remarks Linda Jennissen. "One day you think you've got yourself set up for long-term success for the business, environment and your employees. But the world keeps changing, and you need to adjust."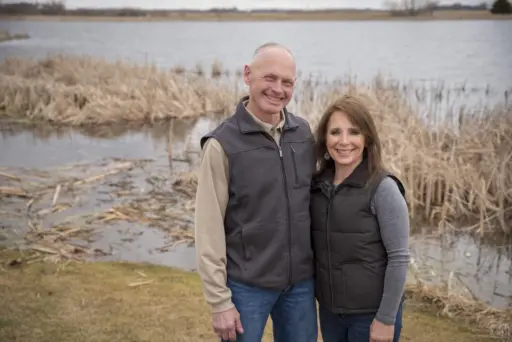 Since being awarded the 2016 U.S. Dairy Sustainability Award for Outstanding Dairy Farm Sustainability, not much has changed at Jer-Lindy Farms, LLC, at least from the outside. But internally, the family, which includes the Jennissen's daughter, Alise, and her husband, Lucas Sjostrom, continue re-tooling their efforts.
One of the biggest changes has been the milk production of their cattle. On a per-cow basis, the farm is now producing about 20% more milk with virtually the same inputs. They credit their veterinarian and nutritionist for helping them stay the course when the cows were not producing as much.
The farm was also recently part of a two-year University of Minnesota study to examine how and where electricity is used on five dairy farms. The Jennissen farm was the most efficient of the five at 0.20 kWh per gallon of milk. Although all dairy farms are efficient when considering the nutrient density in milk, cheese, yogurt and other products, the farm attributes their efficiency to management, including variable speed fans that turn on and off depending on the temperature and outdoor windspeed.
The farm continues nearly all the same beneficial environmental practices, including buffer strips around all their waterways, limiting use of commercial fertilizer by using their manure to feed crops and using the latest genetics in alfalfa and corn silage to make more from less. But the weather of the previous five years has been challenging.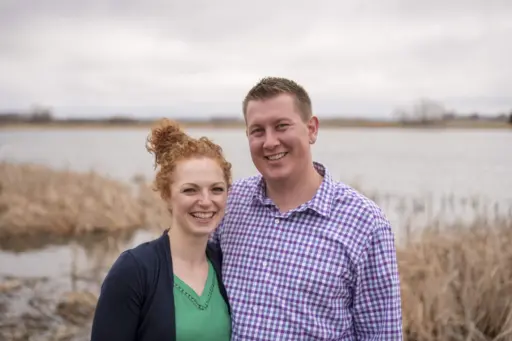 "We, and generally all dairy farmers, prefer to directly apply our nutrients into the ground. This is best for utilization of nitrogen, and therefore best for the crops and our water" Lucas Sjostrom says.
"However, with early freezes and late springs, we haven't been able to each year. Working with our local Soil and Water Conservation District and the USDA-Natural Resource Conservation Service, we hope in the next 24 months to add a nutrient processing and storage facility, which would allow us move our farm to the next level in a few areas."
The proposed provides at least three benefits to the farm. First, it allows the farm to remove sand from the manure, which keeps their fields' soil structure more uniform. Generally agreed upon as the best bedding for cows, sand is the most difficult and expensive to care for once the cows are done using it. The removal from manure provides a more nutrient-packed product to be held in their storage system.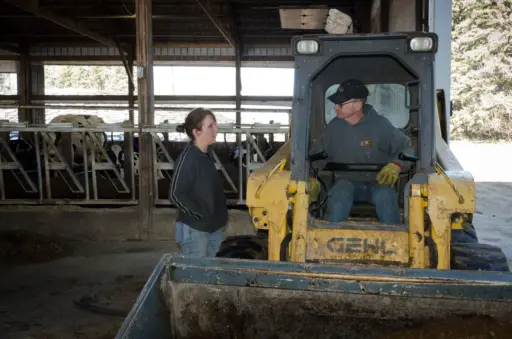 Second, the facility will allow them to move their manure composting system from the field to the new covered facility, keeping water out and creating a better compost product to apply back as nutrients to their field.
Third, from a logistics aspect, it should eliminate a current bottleneck for getting manure to storage or fields when they are wet. The new facility adds extra capacity and less driving distance, which should also allow the family more time for other things.
Jerry and Linda are also partners in their family's cheese operation, Redhead Creamery, LLC, which has created a second line of revenue, but also many more hours of work. The Jennissen's consider themselves fortunate to have dedicated employees to help.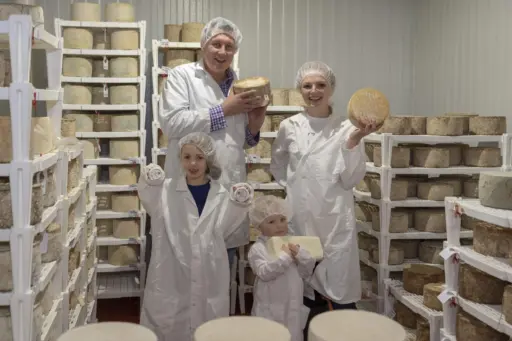 "When you have a 200-cow farm, one of the challenges is giving people full-time jobs," Alise Sjostrom says. "We did not anticipate the Creamery potentially helping us increase the longevity of our employees by providing the 40-hour work week they want and need. At first, we did a lot – maybe way too much – ourselves to keep expenses down. But in the past couple of years we have been better at finding a balance and employing more people, including several of our farm employees, to help with aging, packaging and customer service in the retail shop."
Linda, who balances her time between the farm and cheese plant, has probably been impacted most by the constant changes. "First, we need to get through the day, whatever that brings. But in the background, we continue making hundreds of small changes to pass this farm and cheese operation on to the next generation. Sustainability is a daily, if not hourly, task on a dairy farm."
*Photos featured in this article were taken prior to March 2020 before mandatory mask/social distancing mandates were implemented.