Sustainability Matters to Dairy Farmers
Dairy farmers live and work on their farms, so it's important for them to protect the land, water and air for their families, their communities and future generations. All dairy farms must meet the standards for manure storage, handling and recycling set forth by their state and by the U.S. Environmental Protection Agency (EPA). Caring for the environment is a responsibility dairy farmers share with their local community. Good environmental practices are essential to a dairy farm's success and leave a positive legacy for future generations.
How Do Dairy Farmers Put Sustainability into Action?
By combining scientific advancements and on-farm sensibilities, dairy farmers continually look for new ways to be sustainable. Examples of sustainable farming practices include:
crop rotation to mitigate weeds and improve soil quality
no-tillage or reduced tillage crop farming for soil and fuel conservation
the use of new products with enhanced environmental benefits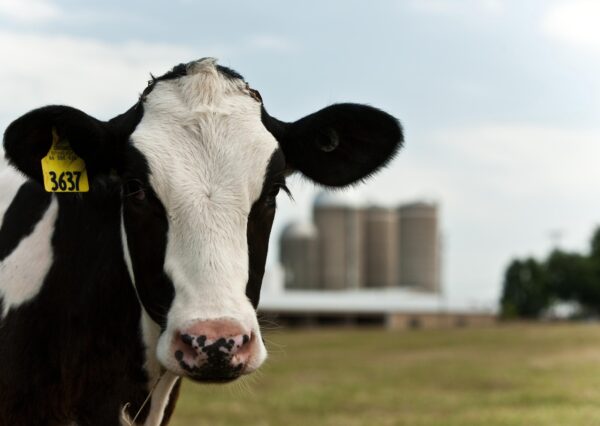 Dairy's Net Zero Initiative
Building on the strong legacy and leadership dairy farmers have long shared, the Innovation Center for U.S. Dairy Board of Directors set new environmental goals to achieve carbon neutrality or better, optimize water usage and improve water quality by 2050, addressing the areas where U.S. dairy can collectively have the greatest impact. This Net Zero Initiative (NZI), will play a key role in helping U.S. dairy continue to make progress toward net zero GHG and significant improvements in water from field to farmgate through new technologies and on-farm practices.
Read More About Dairy's Net Zero Initiative
Dairy Farming
Dairy farmers work hard to provide delicious and nutritious dairy products to their local communities. Andy and Sarah Lenkaitis couldn't be more aware of the great social and environmental responsibilities that come with being dairy farmers.
Learn About Lenkaitis Holsteins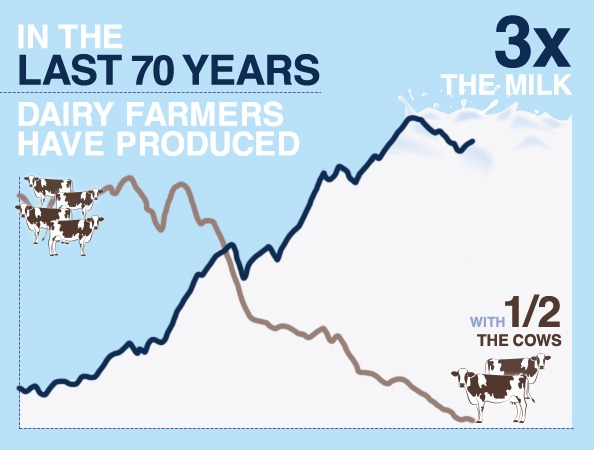 Dedicated to People & Planet
Dairy farmers' commitment to fostering a healthy planet is just as strong as their commitment to producing nutrient-rich milk on their dairy farm. On the farm, dairy farmers are conservationists and use a variety of recycling practices so that they use as little water and energy as possible in the daily management of their farms. Many dairy farmers practice manure production by spreading natural manure into the soil to replenish the soil so crops grow better, reducing the amount of commercial fertilizers needed.
See Farmers in Action