The s'mores-flavored creation is the winner of fourth annual Flavor of the Fair public voting contest
St. PAUL, Minn. – That's S'more Like It malts and sundaes – made with Minnesota dairy farmers' secret, State Fair-recipe vanilla ice cream or malt, topped with graham cereal, teeny marshmallows and chocolate syrup – will join the traditional flavors at Midwest Dairy's Dairy Goodness Bar at the Minnesota State Fair this year.
"In addition to continuing to serve favorites like chocolate, vanilla, apple-caramel, rhubarb-strawberry and more, we love to introduce other flavors that get fair-goers excited about what dairy farmers have to offer," said Alyssa Olson, Midwest Dairy's Minnesota State Fair project manager. "This sweet combination will take you away to weekends at the cabin, where the days start with sunshine and end with s'mores by the campfire."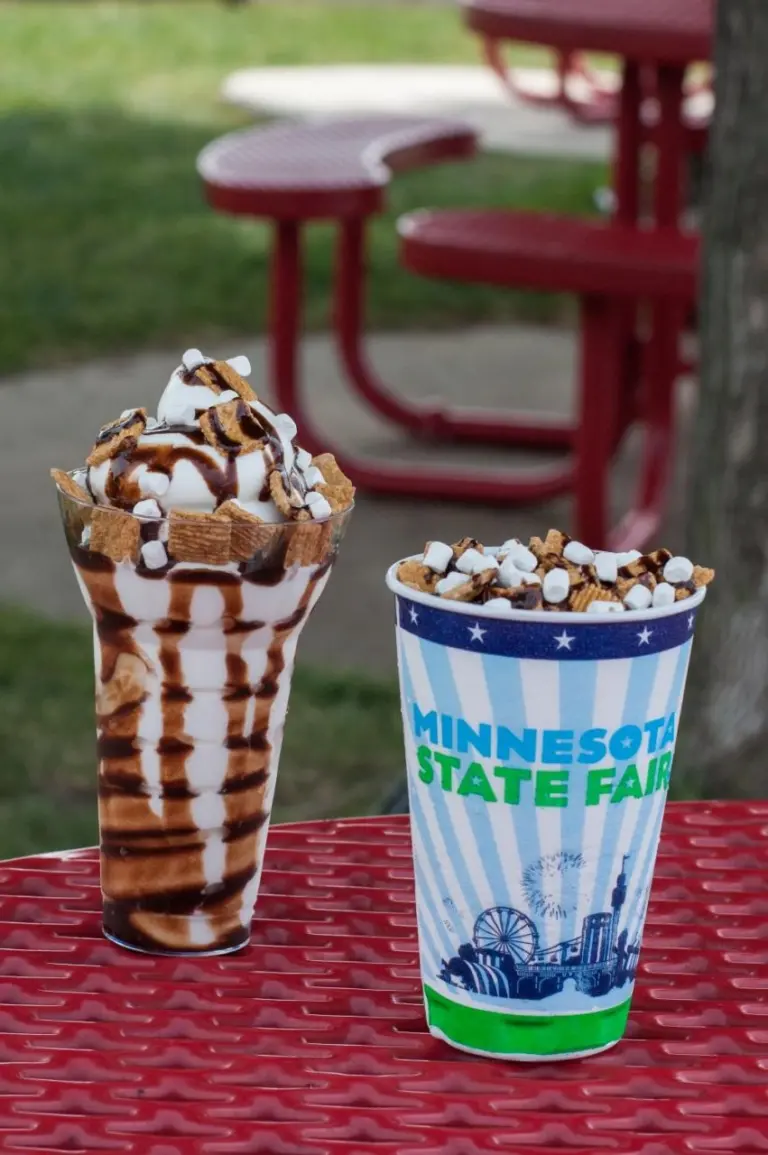 Like its Flavor of the Fair predecessors – Salted Caramel Puff, Call It Breakfast and Pie 'n the Sky – That's S'more Like It will be served at the Dairy Goodness Bar only during the 12 days of the 2018 Minnesota State Fair. At the Dairy Goodness Bar, fair-goers are encouraged to suggest new creative flavors or possible combinations for the 2019 contest.
The Dairy Goodness Bar, located near the Princess Kay of the Milky Way butter sculpting booth in the Dairy Building, is one of the State Fair's most popular concessions and is owned by the state's dairy farm families. The building – located at the corner of Judson and Underwood – is open daily from 9 a.m. to 9 p.m.