An easy way to engage consumers in a dialogue about dairy is to give them a glimpse into everyday life on the farm through digital channels. People are naturally curious about things that are new to them, and digital and social media outlets provide lots of opportunities to share innerworkings of a dairy operation and connect with audiences about how their food is produced.
Margaret and Michael Johnson of Trailside Holsteins, LLC., do this regularly by posting updates on the farm's Facebook page. The platform provides opportunities to provide facts about nutrition, sustainability, animal care and more, and offers an authentic and personal look at what's happening with their animals, family and operation.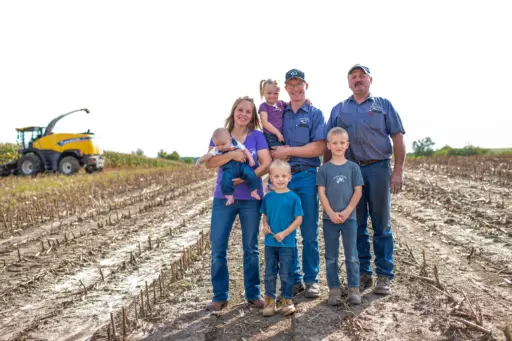 Recently, Trailside opted to go beyond a quick news-of-the-day video or still photo and took their audience on a live, extended virtual tour of their farm. Consumers, teachers, students and even other farmers tuned in to the one-hour YouTube event, where Michael, Margaret and their children guided viewers through each area of the operation and answered questions in real-time.
More than 200 live viewers tuned in, and asked dozens of engaging questions about both fun and serious topics. The audience had an opportunity to brainstorm names for a new calf, while also learning about calf care, animal management, milk production, crop farming and more. The visuals and experience were so realistic, viewers were taken on a journey not unlike a live farm visit.
The unscripted trip around a real dairy operation provided an incredibly transparent opportunity to connect with consumers about where their food comes from, while showing them how it's responsibly produced by farmers who are relatable and invested in sharing that important story.
The recording, which remains on YouTube and is also available here, has now been viewed thousands of times, and will continue to be available to families and school classrooms.