For Rodney and Dorothy Elliott, sustainability comes in many forms. It means caring for the environment, caring for their animals, and providing a good living for their family, employees and local businesses.
That focus has stayed the same as their dairy has grown and changed, and especially as they moved from Northern Ireland to build a new dairy in South Dakota. They began milking cows at Drumgoon Dairy near Lake Norden in 2006.
Rodney notes that the success of every dairy – large or small – depends first on caring for cows.
"From the first cow I owned in Northern Ireland to every cow on our farm in South Dakota, the cows always come first," said Rodney Elliott. "Farm size doesn't matter when it comes to taking care of our animals.  We all have to have the best practices and equipment and pay attention to every detail."
They are always looking for ways to improve their facilities and management practices to be more efficient, including designing barns and buildings to allow for the most natural air flow, which reduces the need for fans or ventilation systems. Drumgoon Dairy also uses energy efficient LED lighting, energy efficient water heaters, and recycles water, sand bedding and other materials as much as possible.
"In almost every case, when we make a change that improves efficiency for the dairy, it also results in definite environmental and sustainability benefits," said Rodney.
Manure from the dairy's cows is an important natural fertilizer for land owned by the Elliotts and other local crop farmers that produce corn silage for the dairy's feed.  It is stored in lagoons at the dairy, then pumped through large hoses and applied directly into the farmland twice a year.
"We've had a lot of success in moving employees into jobs where they can grow their skills," said Dorothy, noting that they provide on-the-job training for animal handling, milking and other jobs, and encourage additional training at local colleges for animal science, veterinary care and other important skills.
Working together, the Elliott's have built not only a dairy farm, but a business that will sustain their family, employees and community for years to come.
"I view the right to farm here as not a given right, but a blessing, and something I have to work to maintain every day," said Rodney.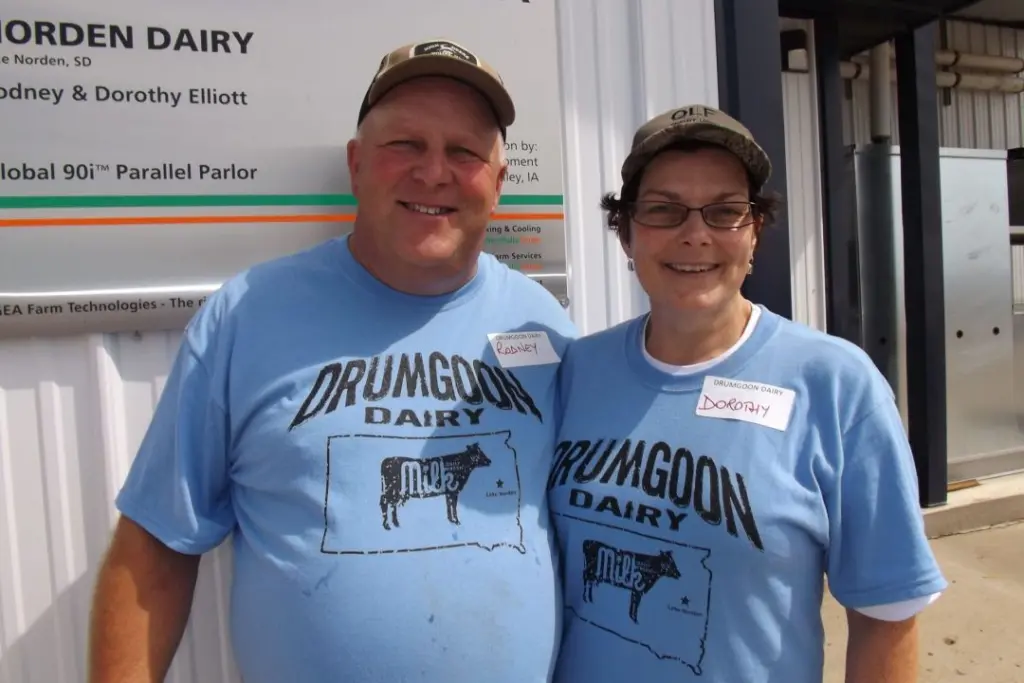 *Photos/video featured in this article were taken prior to March 2020 before mandatory mask/social distancing mandates were implemented.
You Might Also Like: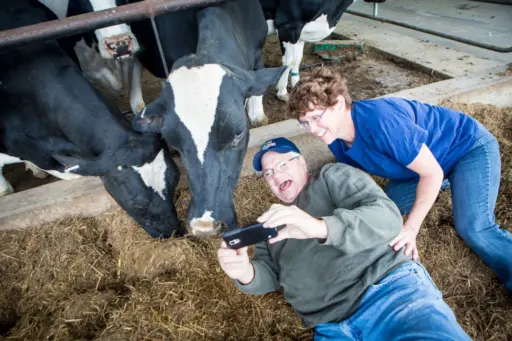 Life on a Dairy Farm: Meet the Bolin Family
Sometimes technology can get in the way of time spent together during the year, but not for the Bolin family! Thanks to the help of farming robotics, the family behind New Day Dairy has the flexibility they need to spend more time together.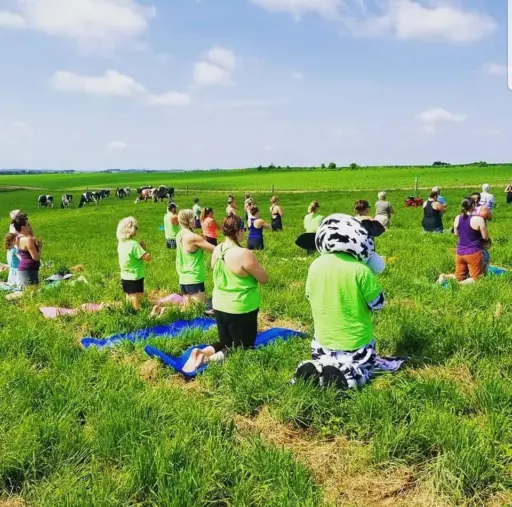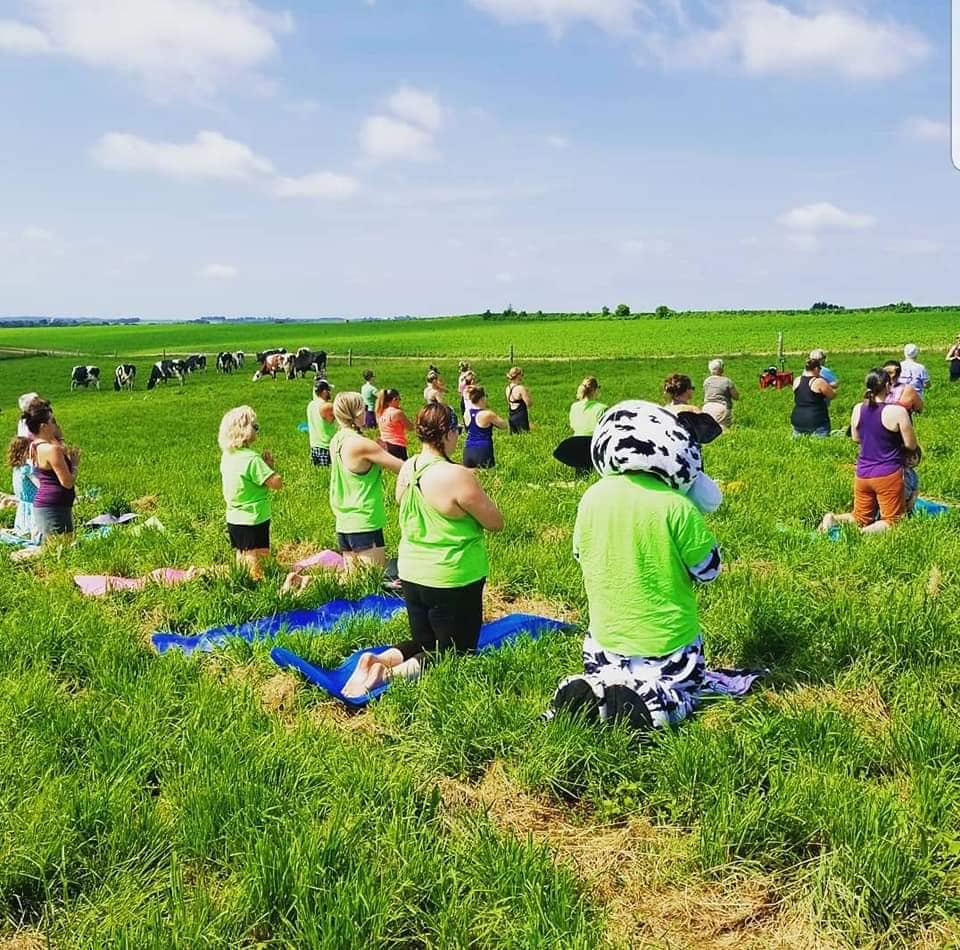 Pose on Pasture with the Hart Family
You've heard of goat yoga. How about yoga with cows? A Minnesota dairy, Metz's Hart- Land Dairy offers a different kind of yoga experience: Poses on Pasture where guests practice yoga near grazing cows and enjoy wine and freshly made cheese samples from the farm's creamery.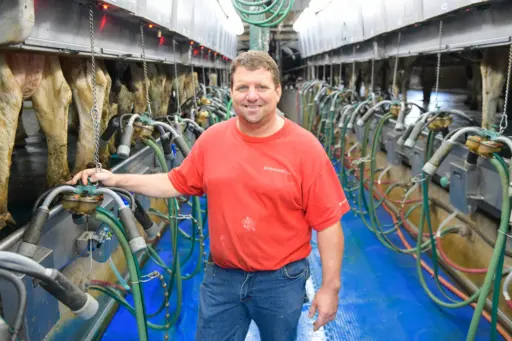 Sustainable Farming a Priority and Passion at Blue Hyll Dairy
Sustainable farming simply means, "Doing the right things — for the environment, our family business and our community," according to Iowa dairy farmer Marty Burken.