You've heard of goat yoga. How about yoga with cows? A Minnesota dairy, Metz's Hart-Land Dairy offers a different kind of yoga experience: Poses on Pasture where guests practice yoga near grazing cows and enjoy wine and freshly made cheese samples from the farm's creamery.
Since 2015, the Metz family has been processing the milk from their herd of Holsteins, Jersey and Brown Swiss cows into cheese. Find more than a dozen different flavors of cheese curds, as well as cheddar blocks and handcrafted string cheese.
"The milk goes directly from the cow to the creamery," says Mariann Metz. "Our cheese is an extremely fresh and local product."
The Metz's produce and ship between 1,000 and 1,500 pounds of cheese each week to stores across Southeastern Minnesota. You can also purchase cheese while visiting the farm.
In addition to Poses in the Pasture, Metz's Hart-Land Dairy offers other experiences for visitors. In the summer, visitors can enjoy Pizza Night on the Farm. During the Christmas holiday season, they offer Christmas on the Farm with food samples, hot beverages, including hot chocolate and photo opportunities with a Christmas cow. Plus there's the opportunity to enjoy a hayride, tour the milking parlor and make reindeer food out of oatmeal and edible glitter.
Metz's Hart-Land Dairy wasn't always so diverse or big. Mariann and her husband Jeff started milking in 1983 with 24 cows.
When all four of their children expressed interest in remaining on the family dairy farm, Jeff and Mariann knew they needed to make changes.
"My husband always had that in the back of his mind," says Mariann. "In 2014, we took the leap of faith. We did a lot of research on what was missing in southeast Minnesota, and that was fresh cheese curds."
Today, all of their children – Alicia, Courtney, Brittany and Nathan – all have some involvement on the farm and cheese plant, as well as Brittany's husband Nick.
"It's kind of rare that all four of them wanted to come back to the farm in some aspect," Mariann said. "They obviously love the farm life and have a passion for crops and animals and farm stewardship."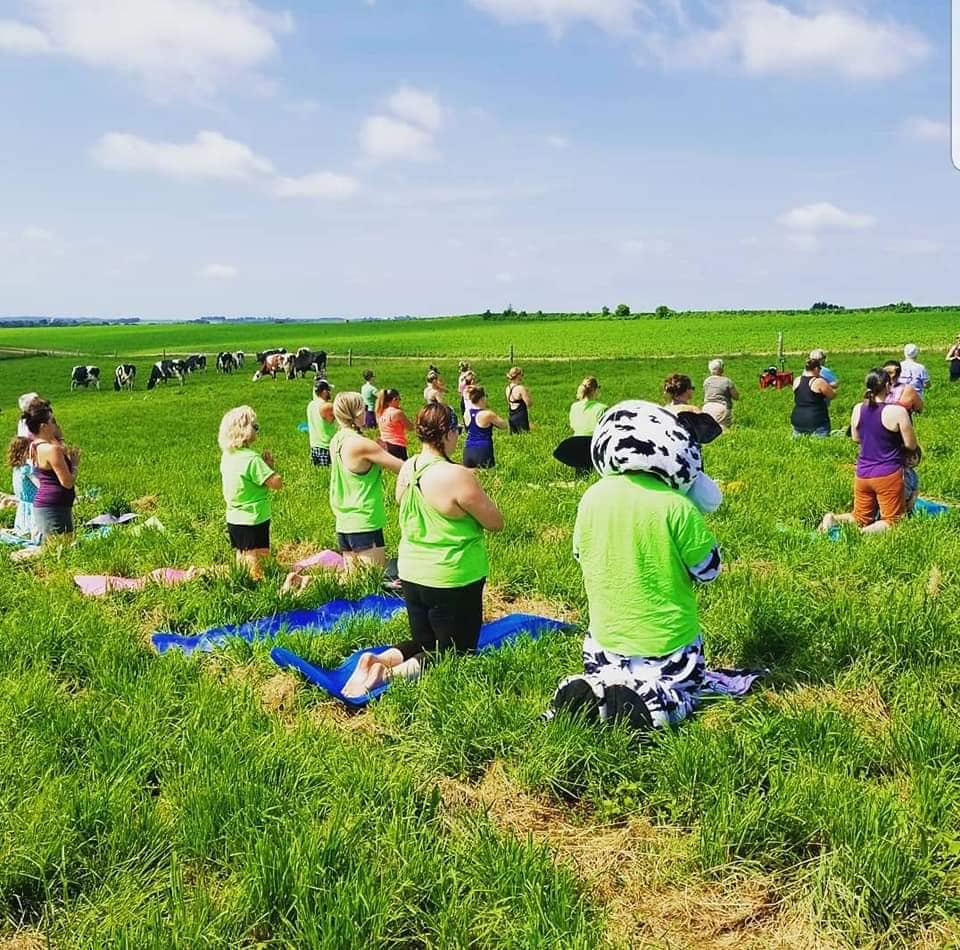 *Photos featured in this article were taken prior to March 2020 before mandatory mask/social distancing mandates were implemented.
You Might Also Like:
Hildebrandt Family Shows Ongoing Commitment to Being Dairy Champions
Illinois dairy farmer Amy Hildebrant, her husband Ken and four children, and her extended family are strong dairy champions in their community, and powerful collaborators with McDonalds as they partner to share dairy's story with consumers.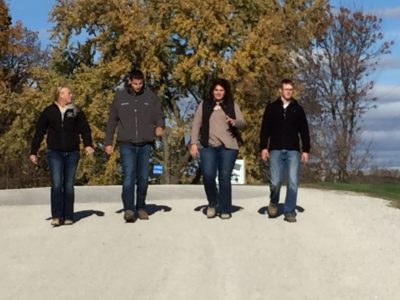 How Young Dairy Farmers Lead the Way in Building Trust
Young dairy farmers can play a pivotal role in building consumer trust for the dairy industry. Get to know these four multi-generational farmers and how they connect people to their family farms through story-telling and social media.
Commitment to Land, Animals, and Community Drives South Dakota Family
For Rodney and Dorothy Elliott, sustainability comes in many forms. It means caring for the environment, caring for their animals, and providing a good living for their family, employees and local businesses.