Midwest Dairy works with and through partners to reach Generation Z (Gen Z) and adult consumers through partnerships that focus on having fun with dairy in the kitchen. These partnerships can range from influencers connecting with Gen Z through digital platforms to meeting them where they are on college campuses. Check out these recent partnerships focused on bringing dairy to life in fun ways in the kitchen.
Influencer Partnerships
Nicklin Hames is a well-known volleyball alumnus from the University of Nebraska-Lincoln. With over 46,000 followers on Instagram, Nicklin was a great partner in creating a rainbow unicorn smoothie using yogurt and milk. Nicklin demonstrated how to prepare the quick and easy smoothie for her followers on her channels, encouraging fans to prepare it themselves and tag her in the finished product. Click here to see that post.
Lolo Home Kitchen is another influencer based in Omaha, Nebraska who specializes in recipes for a busy family. Lolo has a presence on six channels reaching consumers: a website, Facebook page, YouTube channel, TikTok, Instagram, and Pinterest. To celebrate National Ice Cream Month this past July, Lolo's Home Kitchen featured multiple ice cream recipes, including a bubble gum ice cream and a marshmallow fluff no-churn ice cream. Check out more fun ice cream flavors on her channels, inspiring consumers to indulge in dairy here.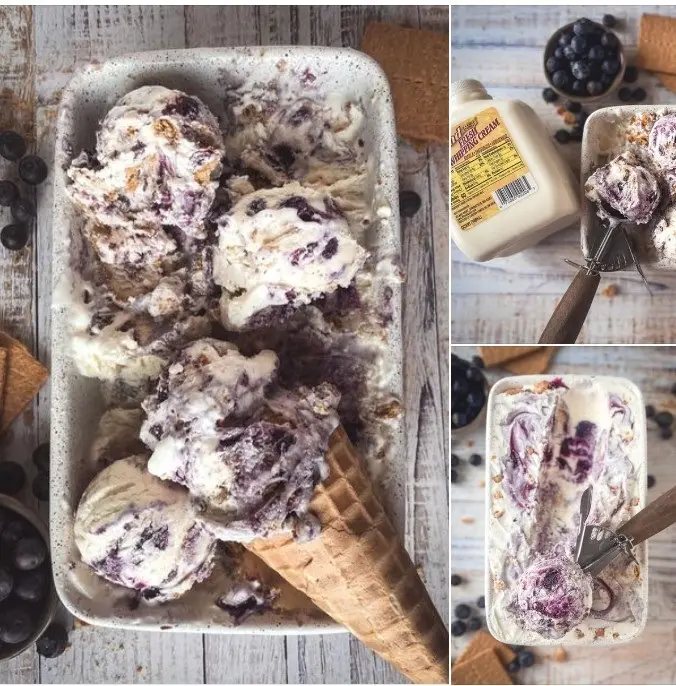 School Partnerships
Minnesota State High Schools League
Midwest Dairy has partnered with the Minnesota State High Schools League (MSHSL) to build trust with Gen Z High school youth, parents, and coaches. The first activation included an opportunity to host students from their newly formed Student Advisory and Leadership group (SALT) plus two Associate Directors at the Scherber Morning Star Dairy in Rogers, Minnesota.
During the tour, the students were engaged and able to experience firsthand the animal care and sustainability practices used on the farm. The technology fascinated them, including robotic milkers, manure collectors, and a robotic feeder named "Alice." Students also got the privilege of brainstorming a name for a new calf on the farm. In the post-survey, every student commented on how technology plays an important role on the farm and how the cows are treated well. They also took photos and shared their experience on their new Instagram channel @MSHSL_SALT.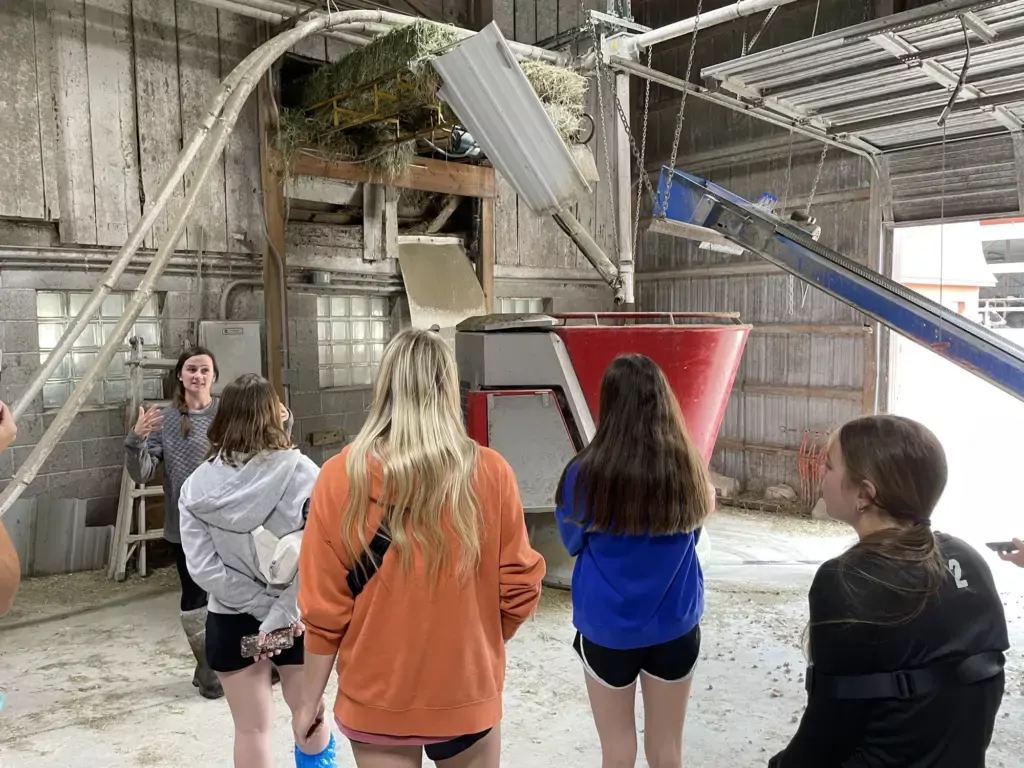 In the future, this connection with MSHSL leadership students will provide Midwest Dairy with insights on messaging that connects with our target audience, Gen Z. Students will be able to share their own authentic experiences peer-to-peer as clips from the tour will be shared on social media and the website in the coming weeks.
DePaul University
In May of 2023, Midwest Dairy launched a partnership with another university, DePaul University. The partnership's first event was a Teaching Kitchen featuring a campus executive chef, sports dietitian, and students who signed up to learn how to put together a charcuterie board.
This event included social hour before the cooking class where students passing by could stop and engage in activities, including a milk-tasting challenge where they had to guess if they were drinking whole milk, 2 percent, or skim. Students could also answer dairy trivia questions facilitated by three Rush University dietetic interns who were invited to support the event as dairy ambassadors. Lastly, students were able to snack on various types of cheeses as part of the charcuterie plates. Those who did stop by the event could choose from many exciting prizes, including a very popular squishy stress-releasing cow, stickers, basil seed bookmarks with dairy recipes linked on a QR code, and chocolate milk ChapStick.
After the social hour, Chef Larry and two chef assistants explained how to create a charcuterie board and pair various cheeses to maximize their flavors. The DePaul University Athletics Sports Dietitian, Hailey Lacy, also educated students about dairy's nutritional benefits and how dairy supports athletic performance. Each student left with a cow apron, an Undeniably Dairy cutting board, and a completed charcuterie board to share with their friends.
This event captured the attention of over 300 students on-site and reached even further as the DePaul University dining, housing, and athletics social media accounts produced event content that led to 46,412 impressions, 8,181 calls, and 195 individual engagements.