Midwest Dairy is committed to providing educational resources and opportunities to connect youth with the world of dairy farming. We continue to work with farmers and partners to help youth develop a connection with where their food comes from by showcasing why dairy is an important part of a healthy lifestyle. The world continues to change, including how youth learn and can experience a working farm. With the help of technology, farmers can invite entire classrooms onto their dairy farms and give students hands-on experiences without them ever leaving their desks. Midwest Dairy has invested in new programs for educators and caregivers to provide students with even more opportunities to learn about dairy's farm-to-table journey in a fun and safe way.
Midwest Dairy connects with students in the classroom through a partnership with Discover Dairy's Adopt a Cow program. This program was created to provide educators and students with a free, year-long virtual experience where they can care for a calf and interact with a dairy farmer. Students learn first-hand all about the cow and her lifecycle, as well as important lessons about dairy farming along the way. Ideal for virtual or in-person instruction, the Adopt a Cow program is interactive with farm tours, virtual chats, lots of video footage, and so much more.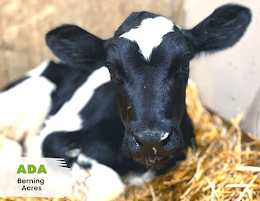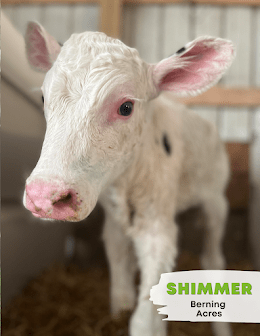 The 2022-2023 school year marks the fifth year of partnership, and Midwest Dairy has seen tremendous success with the Adopt A Cow program throughout the 10-state region. Six farmers participated in the program from Iowa, Illinois, Kansas, Missouri, Minnesota, and Nebraska for the current 2022-2023 school year, and seven farmers participated last year during the 2021-2022 school year. In fact, enrollment increased by 60 percent from the 2021-2022 school year to the 2022-2023 school year, reaching 118,043 students in the Midwest Dairy region. This proves that it is more crucial than ever to find new and creative ways to engage with youth and where their food comes from to help them learn about how dairy is good for them and how our farmers care for the land and the animals.
In-school programs, such as Adopt A Cow, are a great way to continue to tell dairy's on-the-farm story, build trust and bring dairy to life for the next generation of dairy consumers. It also opens up opportunities for longer relationships and connections between these students, teachers, and farmers. One Midwest Dairy Adopt A Cow farmer even met a classroom teacher in person over a holiday break.
Berning Acres is located halfway between East Dubuque and Galena, Illinois, in the small town of Menominee. Matt and Natalie Berning, along with their five children, run this family farm consisting of 400 milk cows. Besides running a household and a busy farm, Natalie Berning also finds time to be a farm host for the Adopt A Cow program. Berning is a former teacher and truly believes in the importance of the Adopt A Cow program.
Berning Acres provided Discover Dairy with pictures and updates of two calves: Shimmer and Ada. Many surrounding area classrooms have adopted these two calves, including the school of teacher Nicole Michel at James Otis World Language Academy, a Chicago Public School.
Michel planned to spend the holiday break in Galena, Illinois, and reached out to Berning about visiting the local farm while they were in town. So, in late December, Michel, her husband, and two daughters ventured to the farm to meet dairy calf Shimmer and farmer Berning. The Berning family took this time to show the Chicagoans around their farm and give them a hands-on look at how they cared for their cows and calves during the extreme cold temperatures the winter often brings. Michel took loads of photos and was eager to share pictures from her visit with her students.
Michel shared with Berning that "the students ask to see her pictures and the pictures of your beautiful farm daily, and every day they come into class asking for an update about the cows. These students have never been out of the city and are just fascinated with learning about rural life and farming. I am thrilled that I signed up to participate in this beautiful program. I have been teaching for 20 years, and I am always looking for ways to engage the students, and this has just been so great! Thank you for all you do, for being part of this program, and for showing my students a whole new world outside of the city."
While getting every student out to a dairy farm is hard, checkoff resources can make an impact and build trust with urban youth through programs like this. Midwest Dairy is thankful for farmers like Berning who go the extra mile and take any opportunity to share the industry.