As part of Midwest Dairy's work to grow trust through thought leader organizations, we have created two new video assets which will be used during 2022 with different partners.
These two 90-second consumer-friendly videos were created to highlight dairy's positive role in two hot topics: digestive health and immunity. They incorporate messaging targeting consumers, specifically Gen Z and Gen Z parents. Organizations will have the opportunity to share these videos in several ways with their consumer audience to help increase trust in dairy.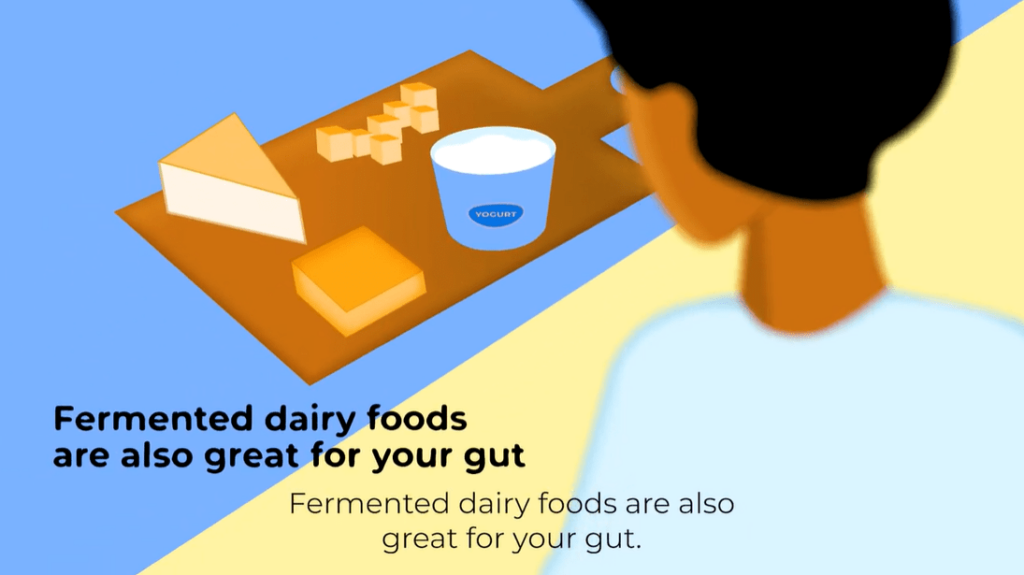 Did you know that your gut health has a direct link to your overall health? Learn how different dairy products like yogurt play an important role in your gut and overall health. Click here to learn how fermented dairy foods impact your gut health.
Your immune system is your body's defensive system against germs, viruses, and other illnesses. Maintaining your immune system depends on a variety of things, including eating a well-balanced, nutritious diet complete with dairy! Click here to see how dairy plus plants make an immunity dream team.
These videos can also be found on the Midwest Dairy YouTube page!