Health professionals have proven to be an influential audience for dairy when sharing its unique wellness benefits, nutritional value, and sustainability story. With Midwest Dairy's help, all types of health professionals are not only recommending dairy to their patients but are also finding creative ways to support the industry further. By encouraging new and out-of-the-box ways to include dairy in everyday life, we are essentially confirming its versatility in the nutrition world.
Midwest Dairy recently partnered with Missouri University doctors and registered dietitians to highlight a not-so-often paired duo – dairy and plants. Dairy and plants make a great pair, and the University of Missouri (Mizzou) MU HealthCare's 'Live Healthy' publication is boasting its benefits. This publication is housed on MU Healthcare's 'Live Healthy' website and was sent directly to those that sign up for their monthly newsletter. Midwest Dairy partnered with Cathi Peterson, Ph.D., RD, Elizabeth Parks, Ph.D., and Jennifer Anderson, MA, RDN, LD, to write and publish this article touting the benefits of dairy to its' consumer audience. To point more people to the article, MU HealthCare plans to promote it on its social media channels, including Facebook, Twitter, and Instagram. Partnering with the university allows us to reach a diverse audience and positions Midwest Dairy as a credible source of information.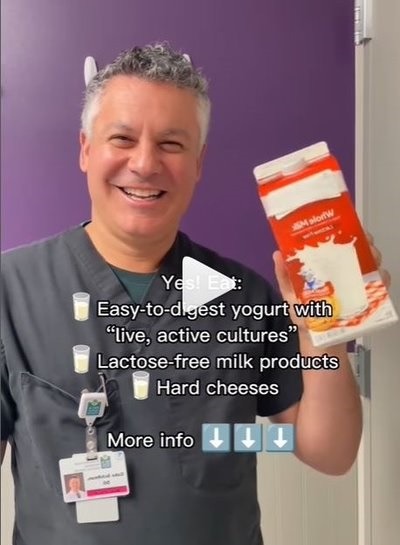 Another successful collaboration with Kansas City Mom Collective, has allowed Midwest Dairy to continue reaching parents of Gen Z. Building on the partnership's recent Dairy Farmer Instagram Takeover and retail back-to-school campaign, a new content series introduced additional partners to showcase dairy's nutritional benefit. Dr. Gabriel Schifman, MD and pediatrician at Overland Park Regional/HCA Midwest, starred in three Instagram reels highlighting dairy. The reels focused on tips for including dairy if you are lactose intolerant, the benefits of yogurt, and when you can introduce dairy into your infant's diet. The Collective shared that these reels have been "wildly popular," with the first reel focusing on lactose intolerance having over 20,000 views in the first 4 hours and the second working its way there with 13,000 shortly after release. The third reel published earlier in October, shares when dairy foods can be introduced to infants.
Projects like these are showing successful results and continue to challenge Midwest Dairy to promote dairy in different spaces with help from health professionals.