Sharing dairy's wellness benefits and nutritional value is crucial when building trust. One of the ways Midwest Dairy is working to ensure that dairy's sustainable nutrition story is reaching consumers is through partnerships with credible experts in the areas of health, wellness, and nutrition who can reinforce dairy's message. Learn more about a few of our wellness partnerships below.
The Elgin Area School District wellness fair
Midwest Dairy partnered with the University of Illinois Extension and Rise & Shine Illinois, a Greater Chicago Food Depository program, to support the May Wellness Fair with engaging activities. Elgin Area School District U-46 is Illinois' second-largest district, with over 39,000 students enrolled.
Those in attendance interacted with over 30 organizations and participated in several wellness activities. To encourage more participation by Generation Z, there was a competitive basketball game featuring high school basketball players, and attendees had an opportunity to learn a dance routine with the high school dance team. In addition, those who visited the dairy-themed area built their own yogurt parfaits, learned about dairy nutrition by playing a nutrition trivia game, and took fun photos with dairy props in front of an Undeniably Dairy backdrop. There were even dairy-loving celebrity appearances by the Chicago Bears mascot, Staley the Bear, and the Kane County Cougar's mascot, Annie T. Cougar. This event was also featured in several publications reaching over 30,000 families and over 300 families in attendance.
WIC translating project
Healthcare providers represent a primary target to share dairy resources with as they serve as a trusted voice to parents. Midwest Dairy recently translated two dairy pairing resources into five different languages to arm providers with evidence-based information that can serve a diverse audience. The 100 Women, Infants, and Children (WIC) clinics across Nebraska have adopted these materials for their 35,000 participants.
While these resources were created specifically for the WIC benefits package, other healthcare systems across Nebraska have adopted them for their pediatric and adult populations. These resources identify the positive impact by providing visuals of how dairy fits within the day and with other food groups for providers and patients. Additionally, translating these documents ensures that patients are not only able to receive the information but that they receive the correct information.
Region V NMA Health Equity and Scientific Conference
National Medical Association, Region V, hosted its Health, Equity, and Scientific Conference in Little Rock, Arkansas, with 117 members in attendance. Midwest Dairy sponsored the event and brought in public speaker Reshaunda Thornton MS, RD, LD, CSSD, owner of Better Vessel Nutrition, to present "Banishing Burnout: The Importance of Self-care for Provider Well-being." Reshaunda highlighted dairy's role in a healthy diet, including how dairy is linked to decreased inflammation, improved immunity, and tips for addressing lactose intolerance.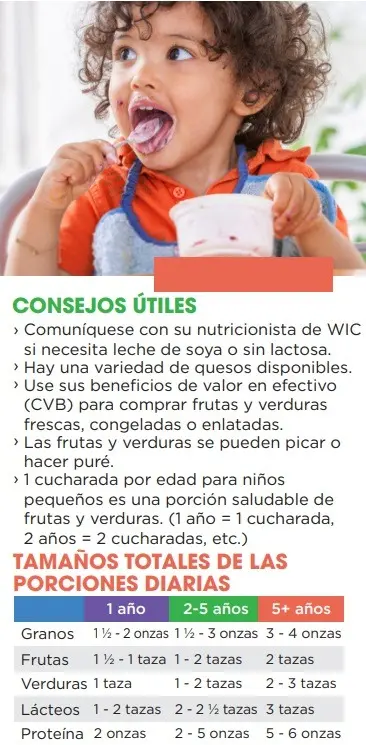 To celebrate Earth Day, the conference featured a climate panel where the Sustainability Alliance kicked off the "Health is Wealth Challenge," highlighting dairy's sustainability story. Midwest Dairy provided educational materials and product sampling throughout the conference in the exhibit hall.
OneWorld Clinics adopt dairy materials
Midwest Dairy partnered with OneWorld to support their work in reaching a diverse audience by providing four patient handouts and a Milk Transition animated video for use with their patients. These resources have also been translated into Spanish to widen patient reach. OneWorld's mission is to meet the primary healthcare needs of the community, regardless of income, insurance coverage, race, or identity, and in 2018, they served over 46,000 patients at their twelve Omaha metro locations.
​​​​​​​It has been shared with Midwest Dairy that the video provides effective hands-on visuals to teach parents how to ease the transition from whole to skim or 1 percent milk for their child.
One registered dietitian mentioned,
"I found the videos helpful to transition children to fat-free by explaining that it will be the same nutrition content. I encouraged families to slowly transition while incorporating the milk in foods like Mac and cheese and other food favorites."
Sharing the truth about dairy with Omaha parents
Omaha Mom is a locally focused parenting resource for moms and families in Omaha and the surrounding area. Parents of Generation Z are a primary target for Midwest Dairy as we know they serve as the deciding factor for what foods are purchased and served in the household. As a trusted voice amongst parents, Omaha Mom is a great partner for sharing dairy's sustainable nutrition story.
The first component of our year-long partnership included an article setting the record straight on five myths authored by thought leader and registered dietitian Amber Pankonin. This article was promoted on Instagram and Facebook, along with an ad on the Omaha Mom homepage. This ad was another way to drive traffic to the article by educating on how dairy fuels fun for kids was another way to drive traffic to the article.
Results from this activation showed 16,500 impressions, and the newsletter presented a 54 percent open rate to their 800 subscribers. In addition, Undeniably Dairy is sponsoring three guides around Omaha this summer with a new complementary ad that directs readers to learn more about dairy by visiting the dairy myths article.