This fall, the Science Museum of Minnesota (SMM) teamed up with Midwest Dairy to craft an engaging online experience that connected learning with gaming by utilizing a popular game loved by individuals of all ages, Minecraft! The goal throughout this process was to get participants thinking about food and how a farm might grow or produce it.
Through this collaboration, contestants were tasked with building the world's best dairy farm, challenging them to include essential farming equipment and ample space, food, and water that dairy cows would need to live comfortably. To help gamers learn about farm needs, Midwest Dairy provided several links to virtual farm tours available on Midwest Dairy's YouTube channel and website, which were included in the instructions to give some participants more background. The goal of this project was for thirty gamers to participate in the pilot challenge. At the end of the project, we were ecstatic to receive 109 submissions, including builders of all ages, 45 of them from youth ages 12-17.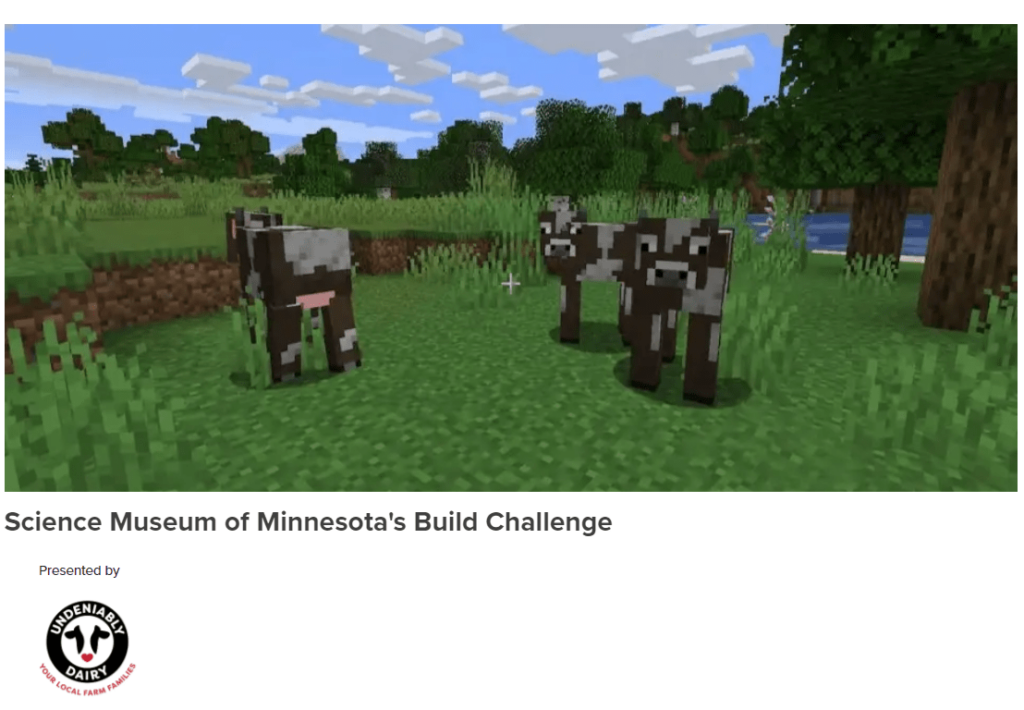 Eric Sonnek from Sonnek Farms shared his expertise and time by joining the SMM staff to review and judge all entries. Check out the SMM recap video that shares the winner's excitement, learnings, and the website winner promotion, highlighting additional barn images. This project proved that youth audiences are looking to participate in gaming learning opportunities which opens up future opportunities in this arena.