Midwest Dairy is focused on working with and through partners to reach Gen Z and build their trust in dairy. Generation Z and youth, in general, are a priority target audience for Midwest Dairy, as research shows that dairy consumption begins dropping off after age 13. By educating these youth on the importance of dairy as a way to fuel a healthy lifestyle in these formative years, we can set the stage for them to remain dairy consumers in the future.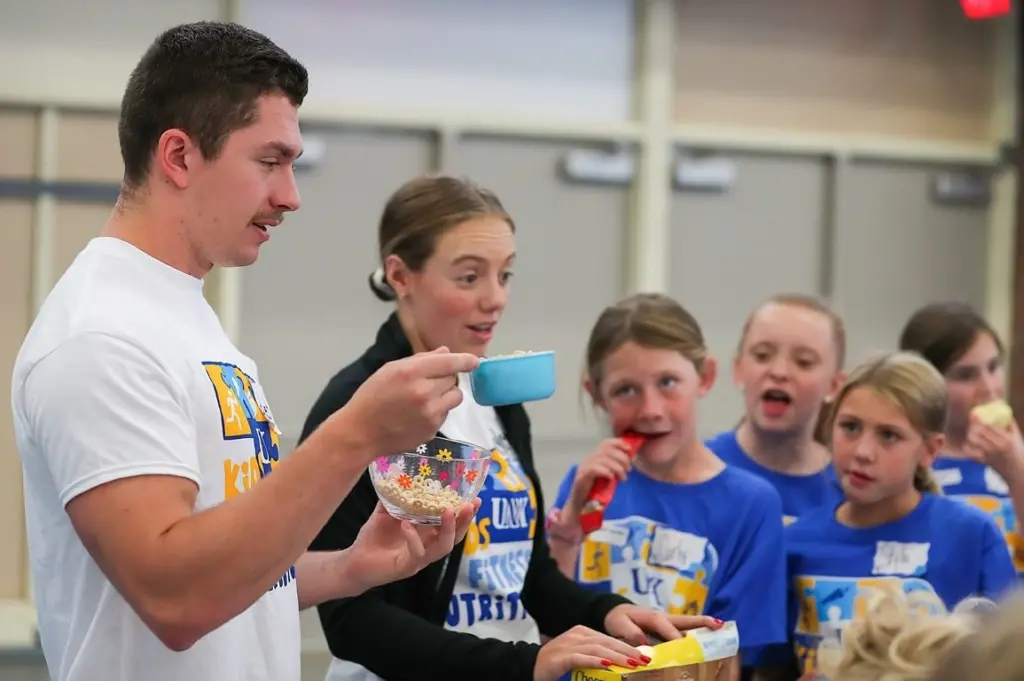 Midwest Dairy has found it is important to reach youth outside of school, so we recently partnered with the University of Nebraska at Kearney for their 19th annual Kids Fitness and Nutrition Day. Over 700 4th graders were in attendance and eager to learn about nutrition, physical activity, and health through various educational experiences. Midwest Dairy's support included providing a dairy experience to keep kids fueled during their day and educating them on how a balanced snack enhances energy, focus, and satiety.
Students walked away from this event with a good workout and learning skills like balancing food groups at meals and what food items fit into different food groups. But, most importantly, the youth had to opportunity to experience dairy and learn more about the dairy food group category in general.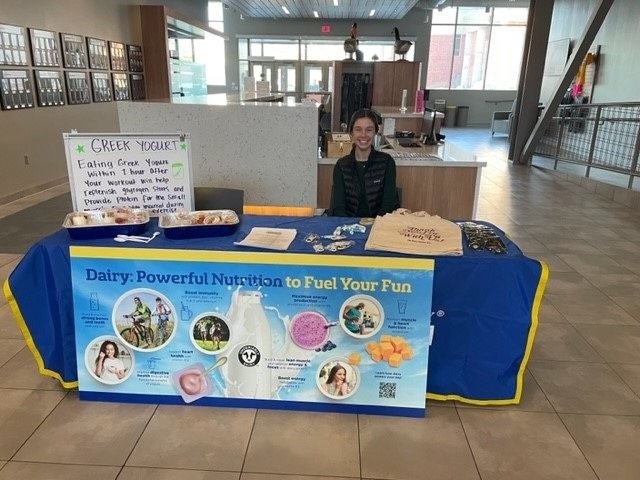 Midwest Dairy also continues to interact with college-aged youth. New this year, Midwest Dairy has initiated a partnership with the South Dakota State University (SDSU) Miller Wellness Center, which hosts health-minded college students, offering them a wide variety of fitness opportunities. The Wellness Center hosts over 2,000 guests daily, largely college-age students. Through this partnership, their registered dietitian and intern will now offer five dairy sampling experiences on-site, each focusing on a different dairy product and recipe during the spring semester. For example, this past month's focus was Greek yogurt and featured parfaits. The partnership also includes several signage opportunities throughout the building and monthly social media posts reaching almost 5,000 followers. We have thus far seen between 100 to 200 students typically engage with the 2-hour sampling event.
In addition, the SDSU men's basketball team recently defeated the University of North Dakota 96-73 at the annual Dairy Drive game. To better engage Gen Z, Midwest Dairy partnered directly with a student-athlete, Charlie Easley, to talk about why he refuels with chocolate milk in a pre-recorded radio interview that aired at halftime of the game and also aired on Jackrabbit All Access. In addition, he shared his message on social media reaching close to 5,000 followers. Around 1,800 people attended the live game, where nutrition and sustainability messaging were included. In addition, the South Dakota Dairy Ambassadors handed out ice cream coupons at the student entrance of the Dairy Drive game this year and had several ice cream cut-outs that students could pose for photos with as they entered the game.