On September 15th, five new and upcoming food companies pitched their businesses to a panel of five judges at The Hatchery to win six months of free, private kitchen space. The five finalists of close to 50 applications included Twisted Eggroll, Bartleby's Ice Cream Cakes, Zimt Cookies, Classic Cobbler, and Milky Milky Ice Cream.
One of the most important requirements of the contest was that the products contained a minimum of 25% dairy (milk, cheese, yogurt, or butter). In addition, the companies had to have proof of concept and proven sales. It was a tough deliberation, but, in the end, Twisted Eggroll was chosen as the winner.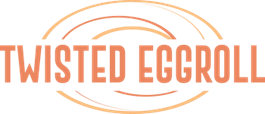 They were chosen for a variety of reasons, but what stood out the most was their innovative product, bringing dairy to a food that is not typically known for having a dairy component – eggrolls. Not only is dairy a component of the eggrolls, but it is also often the number one ingredient and makes up anywhere from 46-50% of all of the ingredients. The varieties of twisted eggrolls include southwestern veggie, Philly cheesesteak, buffalo chicken, and their new apple cheesecake.
Judges included Kartik Shah from Sargento, Anand Rao from Agropur, Zach Hotle from GoodSport, Donna Berry from Berry on Dairy, and Mitch Schulte of Midwest Dairy.
If you would like to read more about the contest and the Twisted Eggroll founder, please visit Donna's most recent blog post.