In 2022, the value-added milk category began to grow, and its options showed much promise, while plant-based alternatives began to show signs of weakness. Midwest Dairy held a webinar about the value-added milk topic and explored the exciting opportunities in this growing segment. This webinar was presented live in August and also recorded to be shared on the Midwest Dairy YouTube channel for partners and processors to access throughout the year.
Within the past three years, retailers have experienced how hard it is to predict what consumers want and whether that demand can be met. We saw how COVID-19 severely disrupted routines and stressed supply chains and how inflation has caused consumers to make tough choices at the retail shelf. Despite these disruptions, annual retail sales show continued growth of value-added milk volume sales in 2022, while plant-based alternatives declined.
The value-added milk segment, which includes lactose-free products, organic, and health-enhanced milk, such as those with more protein, grew 0.3 percent, while plant-based alternatives declined 2.6 percent. The value-added milk segment makes up 13.4 percent of the total milk volume. In the entire U.S., value-added milk volume sales (441 million pounds) are just over 20 percent higher than plant-based alternatives (364 million pounds), making it a very promising subsegment of the dairy aisle and a potential driver of future growth.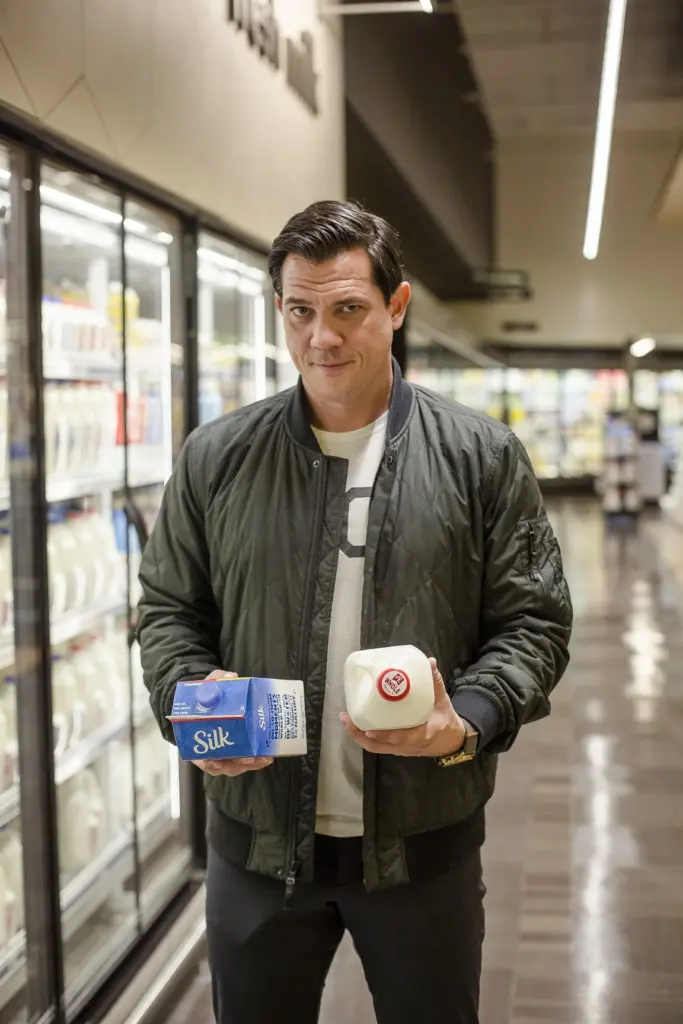 Like most categories during the pandemic, volume sales of total milk jumped as consumers raced to stores to stock up on supplies in the first half of 2020. Specifically, milk volumes grew 2.2 percent in 2020. Then in 2021, volume sales contracted at an abnormal rate, given the abnormal growth rate in 2020.
The value-added milk segment has been growing over the last five years. As a result, this segment seems to have a leg up in addressing consumers' overall desire for more protein and less sugar/lactose and widespread consumer demand for nutrient-dense beverages.
When looking at volume sales among the different types of plant alternatives in 2022, numbers show that almond beverages drove losses in the segment. Almond volume contracted 6.8 percent in 2022, with a 1.7 percent decline in 2021. Oat was the only type to record growth in 2022, while soy and coconut continued to decline for the fifth consecutive year. As a result, alternatives flattened out in 2022 despite growth in the prior four years. The gap between value-added milk and plant-based alternatives widened in 2022 as value-added milk continued to grow while plant-based alternatives' growth flattened.
Part of the plant-based alternative contraction may be because consumers are tightening their wallets. Due to inflation and the tightening of budgets, consumers are making choices when at the dairy cooler and having to reconsider the more expensive alternatives. As a result, plant-based alternatives are priced higher than traditional milk. While value-added milks can also be priced higher, consumers believe the benefits of value-added milk are worth paying more for.
Across all types of value-added milk, lactose-free specifically drove growth up 4.9 percent in 2022. This increase was on top of double-digit growth in the prior three years. Protein-enhanced milk also grew at a similar rate, up 4.2 percent. Again, seeing very healthy growth in the prior four years also. The value-added segment continues to increase its share of the milk category and currently represents a sizable opportunity for the dairy industry. Even in inflationary times, consumers find that value-added milk products are worth the extra expense. Our research shows that these products will likely continue to grow even in the face of inflation as they address consumers' health and wellness goals better than the plant alternatives. In addition, Midwest Dairy's 4,800 dairy farm families work to support their community's health and nutritional needs, bringing the value of dairy to retailers daily.