Midwest Dairy works with thought leaders who can positively showcase dairy in their own professions and community. It's important that we reach these specific individuals, like health professionals and social media influencers, at the right place, right time, and with the right messages to share with their already tuned-in audience. Midwest Dairy has successfully partnered with these influential thought leaders to become their resource for all things dairy as they share dairy's story with their capitative audience.
Women, Infants, and Children (WIC)
Research indicates that parents trust pediatricians and pediatric registered dietitians most when it comes to questions about feeding their children. However, we have also learned that in our ever-changing world of technology, parents want information in engaging ways beyond paper handouts. For this reason, Midwest Dairy has focused on how we can support these influential health thought leaders working with children and provide them with more engaging resources.
During conversations with Women, Infants, and Children (WIC) clinics throughout our Midwest region, it was identified that providers need help educating parents on the why, how, and when to transition their children from whole to skim or 1 percent milk. We know that at two years of age, it is recommended by the American Academy of Pediatrics and Dietary Guidelines to transition children to lower-fat milk, but this can be an adjustment for little tastebuds and a big challenge for parents.
Midwest Dairy set out to be a solution for WIC providers by developing a fun yet educational video for providers to walk through best practices for transitioning children. Utilizing animations, this video teaches parents how to make the transition slowly and at their child's pace. It also educates parents that although the fat and calories differ, all milk (including lactose-free) contains the same 13 essential nutrients to nourish their growing child. In addition, providers noted language as a barrier to providing care, so videos were also translated into Spanish.
These videos have been adopted by clinics throughout the Midwest Dairy states and shared with the National Dairy Council and all state and regional organizations for adoption with partners nationwide.
Chalk Talk
Other thought leaders include influential coaches in high school athletes' lives. The Chicago Bears, Midwest Dairy, and the Illinois High School Association brought high school coaches together to talk about nutrition, strength, training, and how to fuel their athletes properly. Bears staff members Brent Salazar, Blair Hitchcock, and Jeff Joniak gave the group an educational and entertaining Chalk Talk that further discussed how important dairy is to proper nutrition for athletes. The Kilgus dairy farm family was also present and talked about their farm and business. They brought chocolate milk for the coaches and discussed how great it is for refueling after athletic competitions.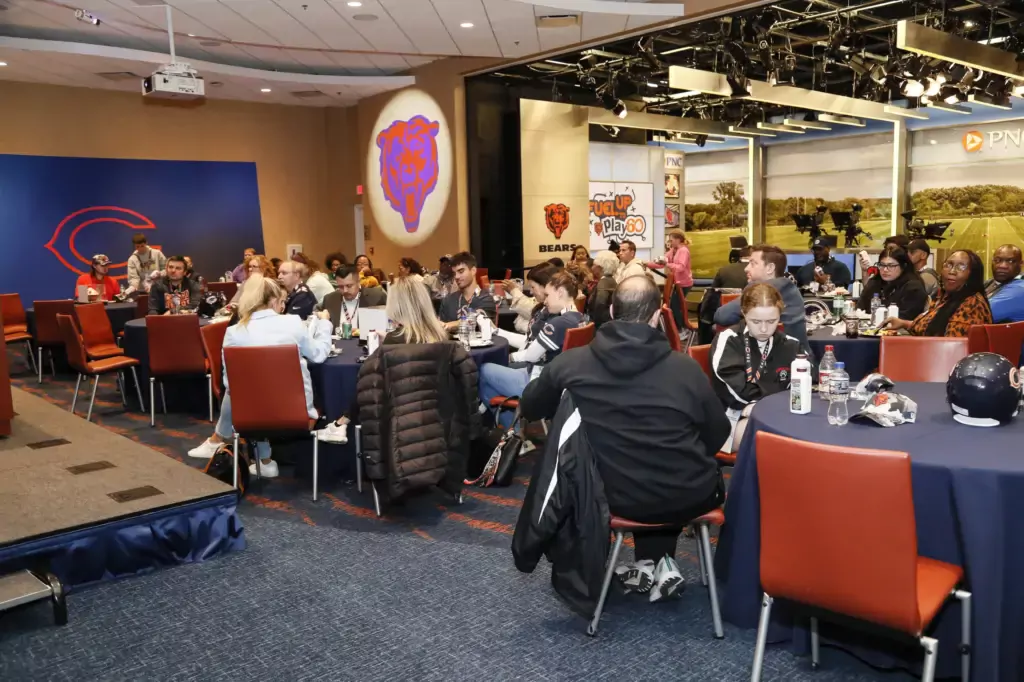 Over 60 high school coaches attended or viewed the presentation virtually. This is the second full year of the partnership with the Illinois High School Association, where we work together to bring nutrition messages that include the benefits of dairy through various activations to thousands of students and coaches.