Young dairy farmers can play a pivotal role in building consumer trust for the dairy industry. Get to know these four multi-generational farmers and how they connect people to their family farms through story-telling and social media. By sharing their pride in family farming traditions and showcasing responsible farming practices, they shine a positive spotlight on dairy farming. In addition, through their efforts, they are helping pave the way for future generations of dairy farmers, while at the same time preserving the history of generations before them.
Michael Johnson
Michael Johnson, of Trailside Holsteins in Minnesota, is a second-generation dairy farmer. "I want to make my farm a better place for my kids," says Johnson, who farms with his wife, Margaret. "We hope the next generation picks up right where we left off."
Evan Metzger
Evan Metzger, of Multi-Rose Jerseys in Iowa, is a third-generation dairy farmer. He believes his family's farm history has helped shape who he is. "My dad learned from my grandpa, and I'm learning from my dad. That's been helpful for my generation," says Metzger. "And he's learned from us, which is cool; it goes both ways."
Melisa Konecky
Melisa Konecky, of Beauty View Farms in Nebraska, is also a third-generation dairy farmer. She sees her role in connecting with consumers as one which preserves her family's legacy. "It's one of my contributions, being able to tell my dairy farm's story," says Konecky. "You want to tell your story, there's nobody else who can do that."
Darcy Steffes
Darcy Steffes, of Steffes Registered Holsteins in Illinois, is a fourth-generation dairy farmer. "Dairy farming is my passion," says Steffes. She's engaged in sharing her passion with the public through her family farm's Facebook page, which she manages.
Watch the four discuss in more detail how and why they connect people to their farm in this short video.
*Photos/videos featured in this article were taken prior to March 2020 before mandatory mask/social distancing mandates were implemented.
You Might Also Like: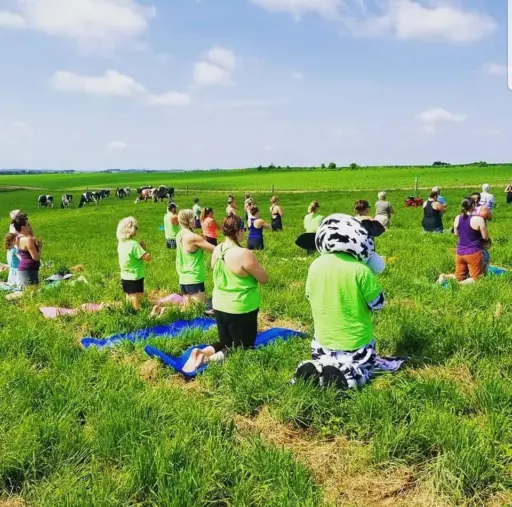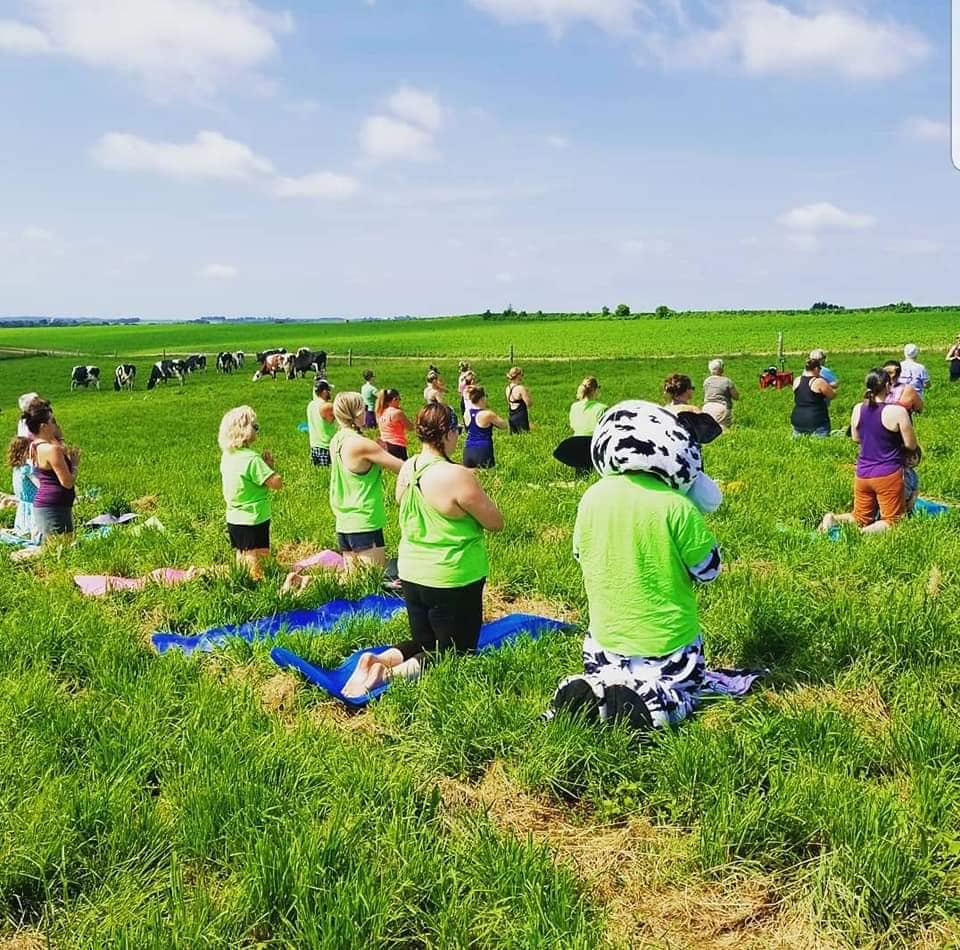 Pose on Pasture with the Hart Family
You've heard of goat yoga. How about yoga with cows? A Minnesota dairy, Metz's Hart- Land Dairy offers a different kind of yoga experience: Poses on Pasture where guests practice yoga near grazing cows and enjoy wine and freshly made cheese samples from the farm's creamery.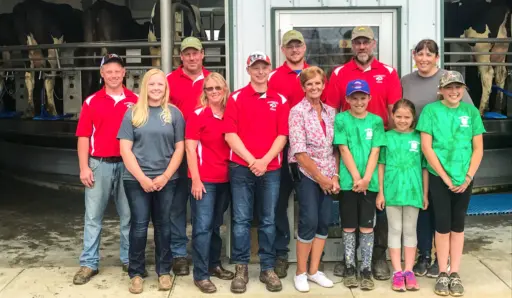 Hildebrandt Family Shows Ongoing Commitment to Being Dairy Champions
Illinois dairy farmer Amy Hildebrant, her husband Ken and four children, and her extended family are strong dairy champions in their community, and powerful collaborators with McDonalds as they partner to share dairy's story with consumers.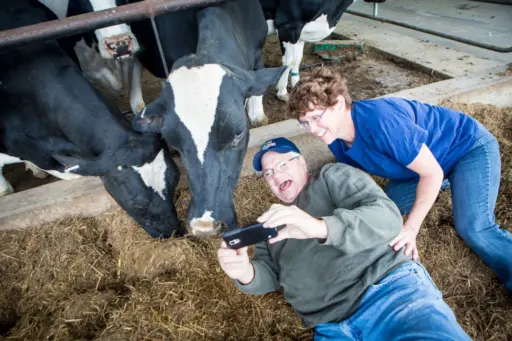 Life on a Dairy Farm: Meet the Bolin Family
Sometimes technology can get in the way of time spent together during the year, but not for the Bolin family! Thanks to the help of farming robotics, the family behind New Day Dairy has the flexibility they need to spend more time together.