Midwest Dairy encourages farmers to engage with local consumers by utilizing Undeniably Dairy (UD) grants. These grants can be used for local promotion efforts to showcase that dairy benefits people, the planet, and communities. It also allows individuals to bring dairy to unexpected places, host on-farm events, and engage with Generation Z (Gen Z) and urban consumers removed from agriculture. In addition, dairy farmers, dairy groups, and agriculture organizations can apply for UD grants allowing many groups to support the industry.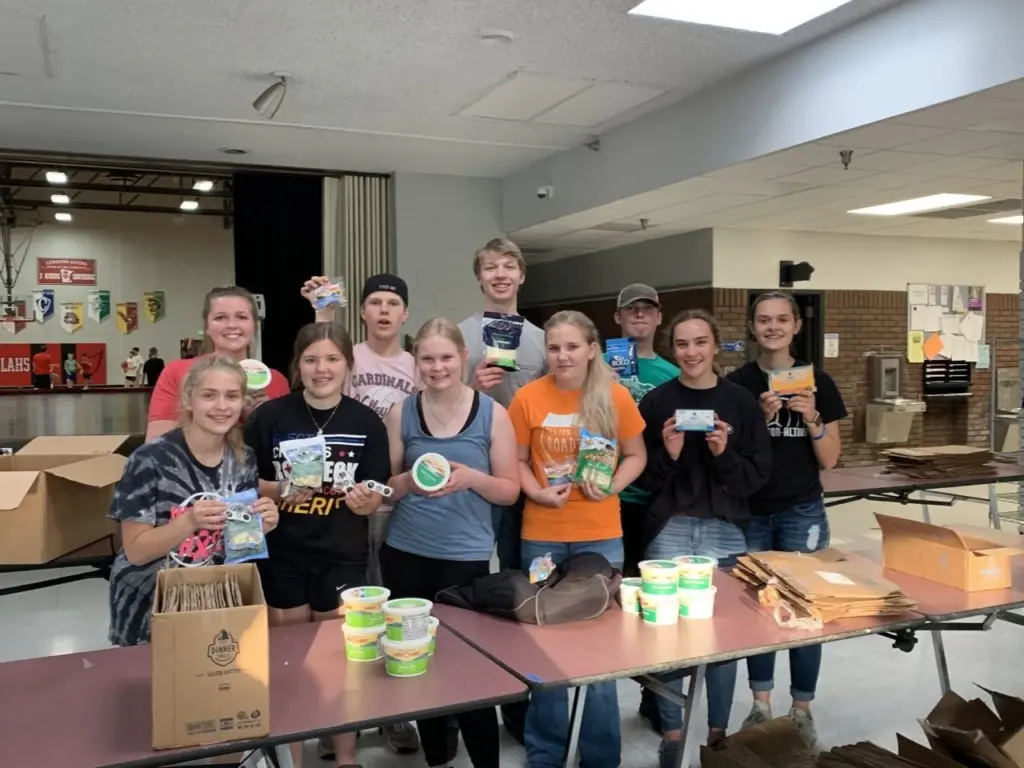 The Lewiston Altura FFA Chapter completed its third year of promoting dairy by sponsoring the "Forever Farm Approved" Dairy Bag using the UD grant. The idea grew when the chapter realized that farms were struggling at the start of Covid in 2020 and wanted to bring awareness to the community of their prominent local dairy industry. The chapter created a marketing plan targeting families in the Lewiston Altura School district who may not be familiar with the benefits of dairy and sourced dairy products from creameries and one regional grocery store. Once the students compiled a list of products, they promoted the sale of dairy bags on social media, and in the first year, the chapter sold 300 bags at half the retail price. The bag included various dairy products like milk, cheese, and gelato. The bag also included promotional materials from Midwest Dairy, including dairy facts and recipes.
The project aimed to promote all the benefits dairy offers, the variety of dairy products available, and the importance of dairy in the rural community. The chapter used the UD grant to purchase reusable grocery bags with the Forever Farm Approved and the Undeniably Dairy logo on the bag. The Undeniably Dairy logo was also used in all social media advertising.
In 2022, the Lewiston Altura FFA Chapter sold 350 Forever Farm Approved Dairy Bags filled with various dairy products to Winona, Lewiston, Utica, and Altura community residents. The FFA Chapter included promotional material from Midwest Dairy in the dairy bag and dairy facts and recipes that chapter members put together. With the variety of products included, there was something nutritious for everyone in the family. This year the chapter was also featured in the Dairy Star newspaper.
Are you interested in learning more about the Undeniably Dairy Grants and potentially applying for the next two rounds of grants? Click here to learn more.