Throughout 2022, Midwest Dairy Ambassadors had the opportunity to focus on bringing dairy to life for a better world. The different states recorded hundreds of outstanding ambassador-to-consumer interactions, and many of these opportunities were made possible through Midwest Dairy's work with various partners.
Consumer connections were made across the 10-state region as different ambassadors volunteered their time hosting interactive booths at places like the Science Museum of Minnesota and the Omaha Baseball Village Booth during the College World Series, interacting with consumers at the different State Fairs, advocating during Earth Day Lincoln, attending Undeniably Dairy Grant supported events, and folding countless cow hats for kids! The ambassadors also gained insight into the dairy industry and developed their leadership skills by attending industry events and tours as well as participating in virtual trainings.
Additionally, ambassadors grew their knowledge of Midwest Dairy's strategic plan by participating in annual webinars. As the 2022 year ended, all ambassadors were eligible for a $1,000 scholarship.
Thank you to our 2022 Dairy Ambassador participants from across the region!
Illinois
Rachel Anderson, New Philadelphia, OH, Animal Science – Production
Marianna Brenner, Pearl City, IL, Agricultural Business
​Madelyn Hartrim-Lowe, Vancouver, WA, Biology
​Carli Hoffman, Nashville, IL, Animal Science
South Dakota
Holli Jark, Stratford, SD – Pre-Veterinary Animal Science
Johanna Nielsen, Russell, MN – Animal Science/Pre-Vet & Dairy Production
Makenna Skiff, Norfolk, NE – Dairy Production and Dairy Manufacturing
Whitney Ten Napel, Ireton, IA – Dairy Production & Agricultural Leadership
Tiffany Van Buren, Waupun, WI – Dairy Production and Agricultural Communications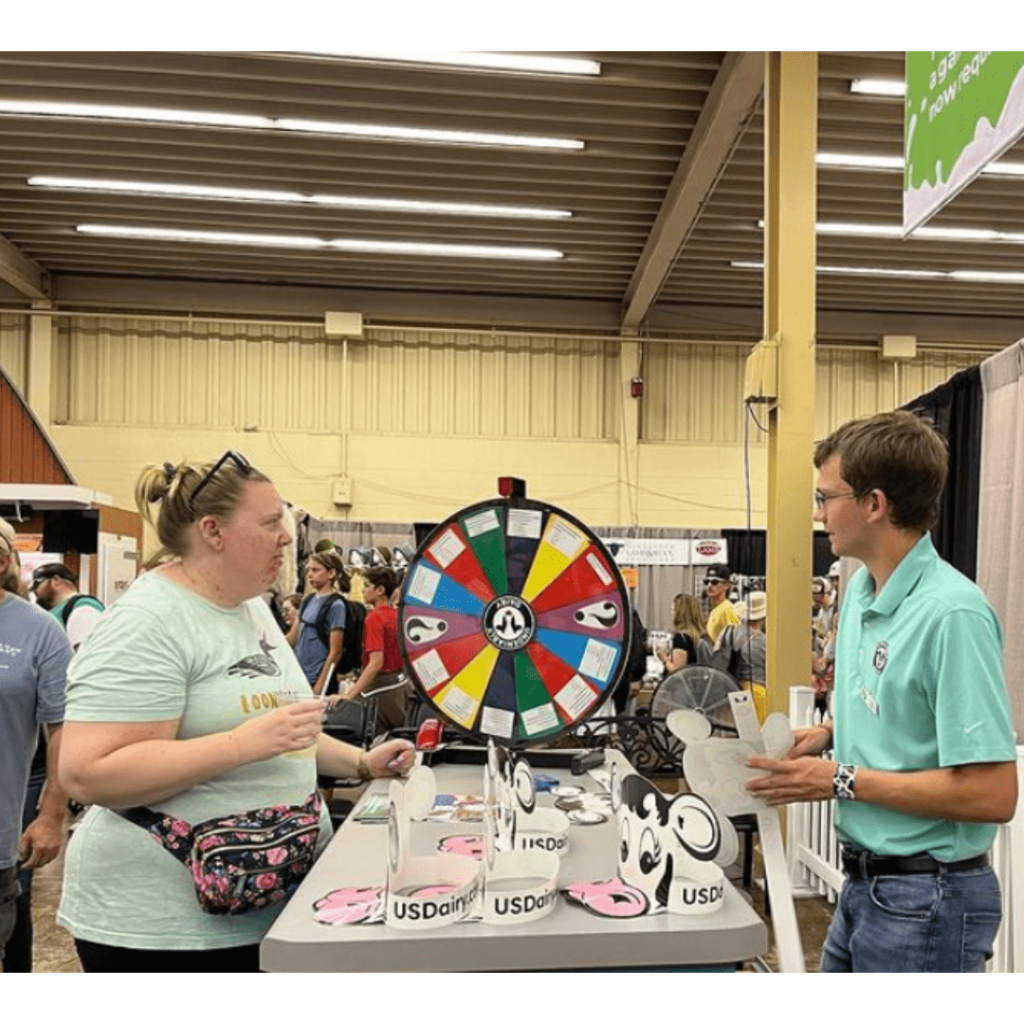 North Dakota
Fayth Hoger – Animal Science, South Dakota State University
Sydney Kleingartner – Farm and Ranch Management, Bismarck State College
Nebraska
Jenna Albers of Randolph
Whitney (Hochstein) Haahr of Wynot
Abigail Langdon of Clarkson
Mikayla Martensen of Humphrey
Jaycie Meggison of Blair
Minnesota
Luke Borst, Rochester, Minn., junior studying Agricultural Communication and Marketing
Brenna Connelly, Byron, Minn., senior, Agricultural Communication and Marketing and Animal Science
Jay Dicke, Goodhue, Minn., senior, Agriculture and Food Business Management
Ashley Hagenow, Poynette, Wis., senior studying Agricultural Communication and Marketing
Kate Meyer, Rollingstone, Minn., junior, Agricultural Communication and Marketing
Megan Meyer, Rollingstone, Minn., sophomore, Agriculture Food Business Management
Iowa
Danielle Begle, Iowa State University studying Animal Science
Nichole Gerard, Iowa State University studying Animal Science
Mary Holtz, Iowa State University studying Dairy Science & International Agriculture
Amelia Klostermann, Iowa State University studying Animal Science
Madalyn Palmer, Iowa State University studying Animal Science
Hannah Pollard, Iowa State University studying Animal Science