Minnesota Princess Kay of the Milky Way
Princess Kay of the Milky Way serves as the goodwill ambassador for Minnesota's dairy farmers. She is selected through a three-phase process.
First, candidates must be a county dairy princess. County dairy princess contests happen from January to April. In May, all the county dairy princesses come together for a leadership event and have the opportunity to compete to be a finalist. Ten young women are then selected to continue moving forward with the competition.
In August, prior to the Minnesota State Fair, another competition occurs between the ten women, and the winner is announced the Wednesday night prior to the Minnesota State Fair. Princess Kay of the Milky way will then spend the next year representing Minnesota's dairy farmers to consumers.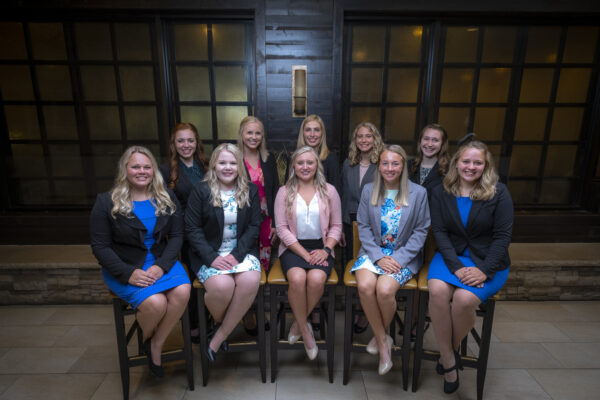 Dairy Promotion and Leadership Conference Information
The May Leadership and Promotion Event will look a little different this year. Midwest Dairy is committed to keeping everyone safe while still providing a great experience. Four leadership sessions will be held virtually using Zoom beginning in April. There will be a one-day in-person judging event (with a virtual option) on May 15, 2021. More information can be found below.
2021 Leadership Session Recordings
Request a Visit From a State Dairy Princess
Princess Kay of the Milky Way is an ambassador for dairy farmers in Minnesota. She loves to share information about the role of dairy in healthy eating habits and how dairy farmers care for their cows, community and land.
To request Princess Kay of the Milky Way visit your event or classroom, please submit the request form and we will help you connect with Princess Kay.
Request A Princess