Providing leadership development opportunities for our young dairy leaders is important to Midwest Dairy. It's all part of our continued commitment to invest in creating dairy advocates and developing the next generation of dairy leaders.
Princess Kay
Minnesota's 10 Princess Kay of the Milky Way finalists recently gathered for an orientation and training session in early July. This three-day event provided leadership development opportunities. Some topics included All About Butter, presented by April VonRuden, where AMPI shared about their cooperative and history of butter, and Midwest Dairy staff led What Would Princess Kay Say? media training and practice sessions. Additionally, the event allowed the finalists to learn about one another and review schedules and details for August judging and attending the state fair.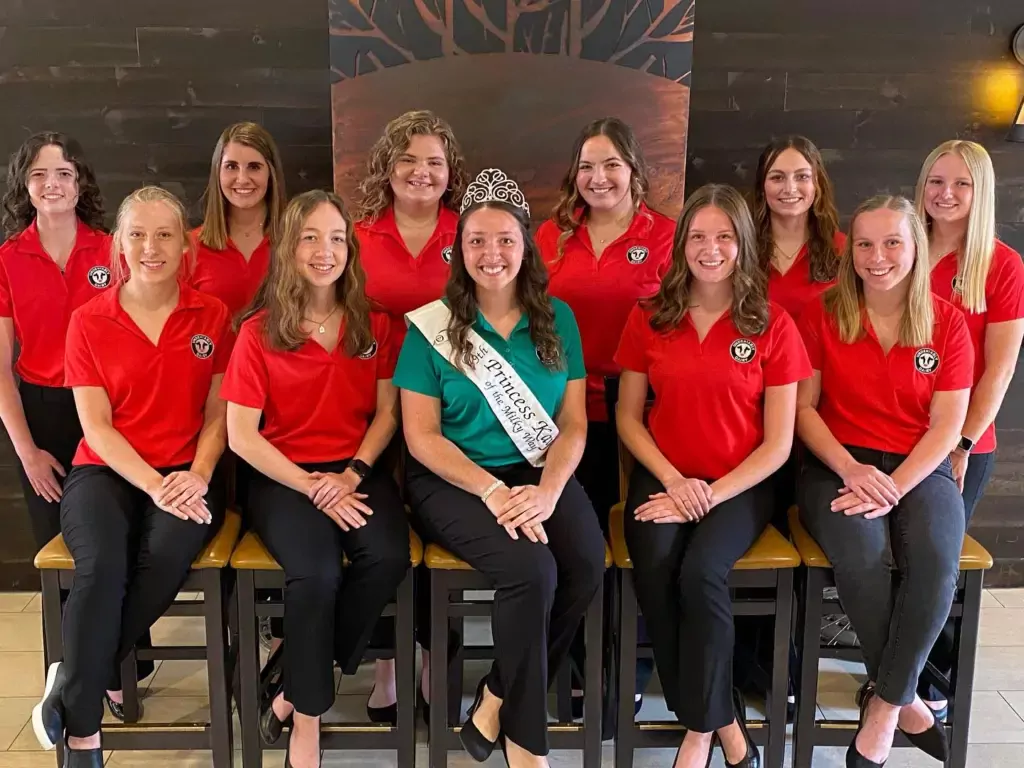 Finalists will come together in late August for judging and coronation for the 70th Princess Kay of the Milky Way on August 23rd at 8:00 p.m. at the Bandshell of the Minnesota State Fairgrounds. Fans unable to attend the coronation in person are encouraged to watch live on Princess Kay's Facebook page.
Young Leaders in Agricultrue Conference
Another youth-focused event included The Young Leaders in Agriculture Conference hosted by Minnesota Pork, which took place this past June in Sioux Falls, South Dakota. Three Midwest Dairy interns attended the conference; (Mackenzy Ruff – IA Farmer Relations Intern, Sydney Friedman – IL Farmer Relations Intern, Abby Foss – MN Farmer Relations Intern), four dairy ambassadors (Maggie Lupkes – IA Dairy Ambassador, Cheyanne Troendle – IA Dairy Ambassador, Gracie Ash – MN Dairy Ambassador, Holli Jark – SD Dairy Ambassador), and the Iowa Dairy Princess (Naomi Scott). This conference develops young leaders by exposing them to the diversity of today's challenges and ideas surrounding food and farming while building advocates and expanding professional networks. Topics discussed at the conference included leadership, mental health, communication, and marketing.
Overall, the young dairy leaders thoroughly enjoyed the learning opportunities provided at the conference. Abby Foss said, "My biggest takeaway was the importance of advocating for the agriculture industry and supporting all aspects of agriculture." Mackenzy Ruff also had positive remarks, stating, "I enjoyed the speakers at the conference because they were from a wide variety of career fields and spoke to us on ways that we could improve as a leader and as a human being."
​​You can visit Minnesota Pork's website here to learn more about the conference.