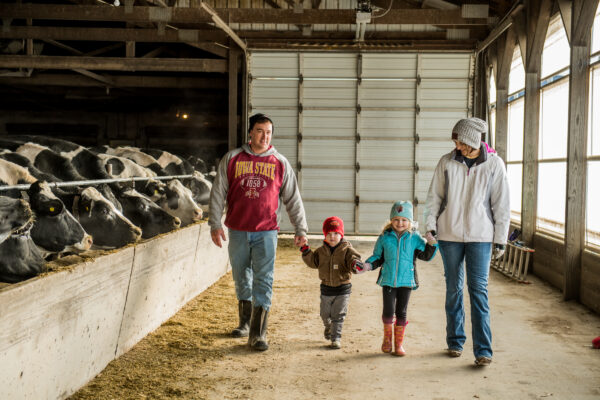 Dairy Farms in the Midwest
Looking to find out more about the impact of the dairy industry in the Midwest? Explore dairy's positive impact on each's state's economy.
Learn More
It All Starts with Top-Notch Animal Care
Consumers today are holding the companies and industries that produce the food they purchase to a high standard. They want to know that the land, animals and employees are taken care of and the products they purchase have a positive social impact. Consumers may even look to programs such as the National Dairy FARM program for guidance.
For farmers, cow care comes first. Dairy farmers know that their commitment to providing safe, wholesome, nutritious milk begins with the top-notch care of their cows. This includes providing them a nutritious diet, regular medical care and comfortable living conditions.
Meet the Midwest Dairy Farm Families
Dairy is Fresh and Local
Some foods are only grown in certain areas of the country, but dairy is local and can be found in all 50 states. There are more than 40,000 dairy farms in the United States, including more than 6,500 here in the Midwest. In fact, milk's journey from the farm to the grocery store only takes about 48 hours. Not only is this journey fast and efficient, it enhances milk safety and quality—consumers can be sure their grocer is selling dairy that's at the peak of freshness. In these same two days, milk also makes its way to nearby school cafeterias, fueling kids with nutritious food and boosting the local economy.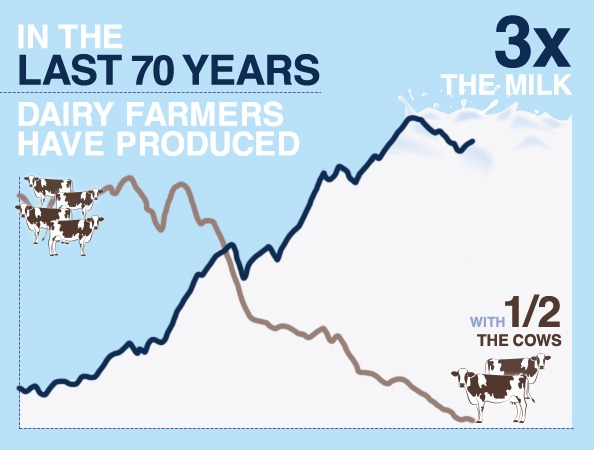 Commitment to Sustainability
Dairy farmers' commitment to fostering a healthy planet is just as strong as their commitment to producing nutrient-rich milk on their dairy farm. On the farm, dairy farmers are conservationists and use a variety of recycling practices so that they use as little water and energy as possible in the daily management of their farms. Many dairy farmers practice manure production by spreading natural manure into the soil to replenish the soil so crops grow better, reducing the amount of commercial fertilizers needed.